Review Posted 07/07/18
Betty Pain Polish is an Australian owned business on the Sunshine Coast in Queensland. All of the polishes are non-toxic, cruelty free and vegan. There are so many gorgeous colours to choose from, it will be hard for you to stop at just one or two. The price of these cruelty free and vegan polishes are also very affordable.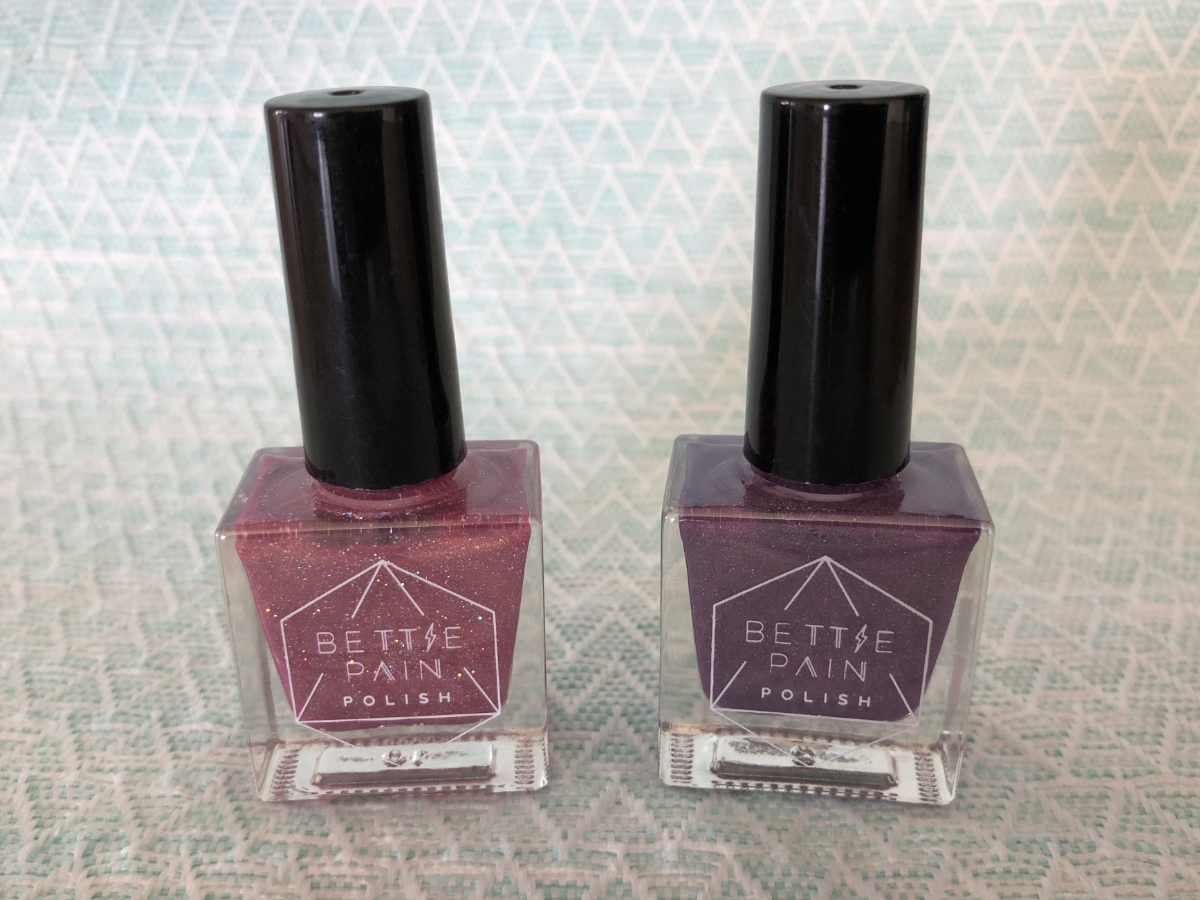 I decided to go with two of the thermal polishes. To Young To Love You, is a blush golden nude when warm and a striking pink when cold. It is also packed with holographic glitters and warm golden shimmer. Queen Of Coney Island, is a muted aqua blue when warm and a mid purple when cold. It has a soft golden shimmer and tiny blue translucent flakes.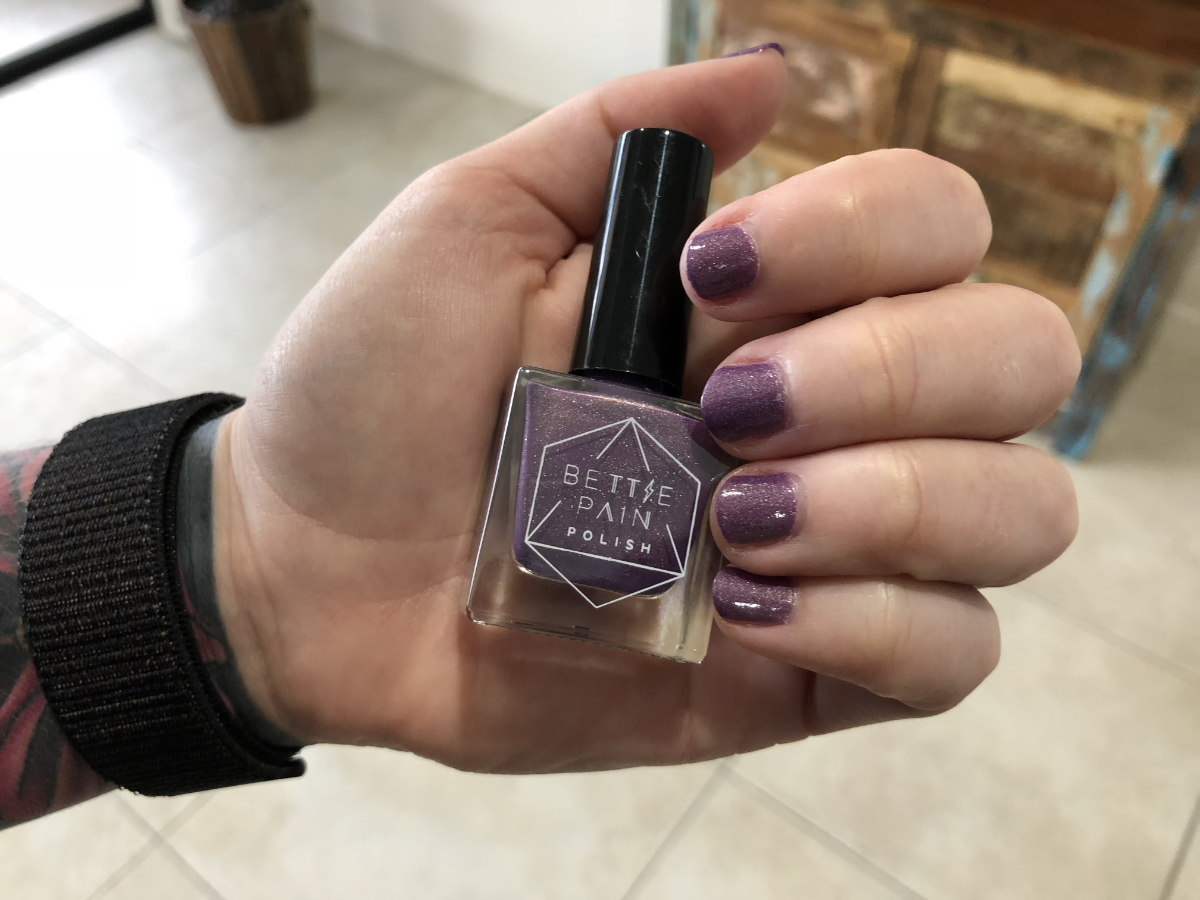 Now I am not someone who wears nail polish all the time as much as I would love to. I find it always chips or the polish isn't easy to apply which ends up looking horrible on my nails. When I applied Betty Pain Polish it was so easy to do with the size of the brush and the consistency of the polish. For once my nails actually looked nice after I painted them. The wear of the colour was great and it did not chip after a day or two of wear.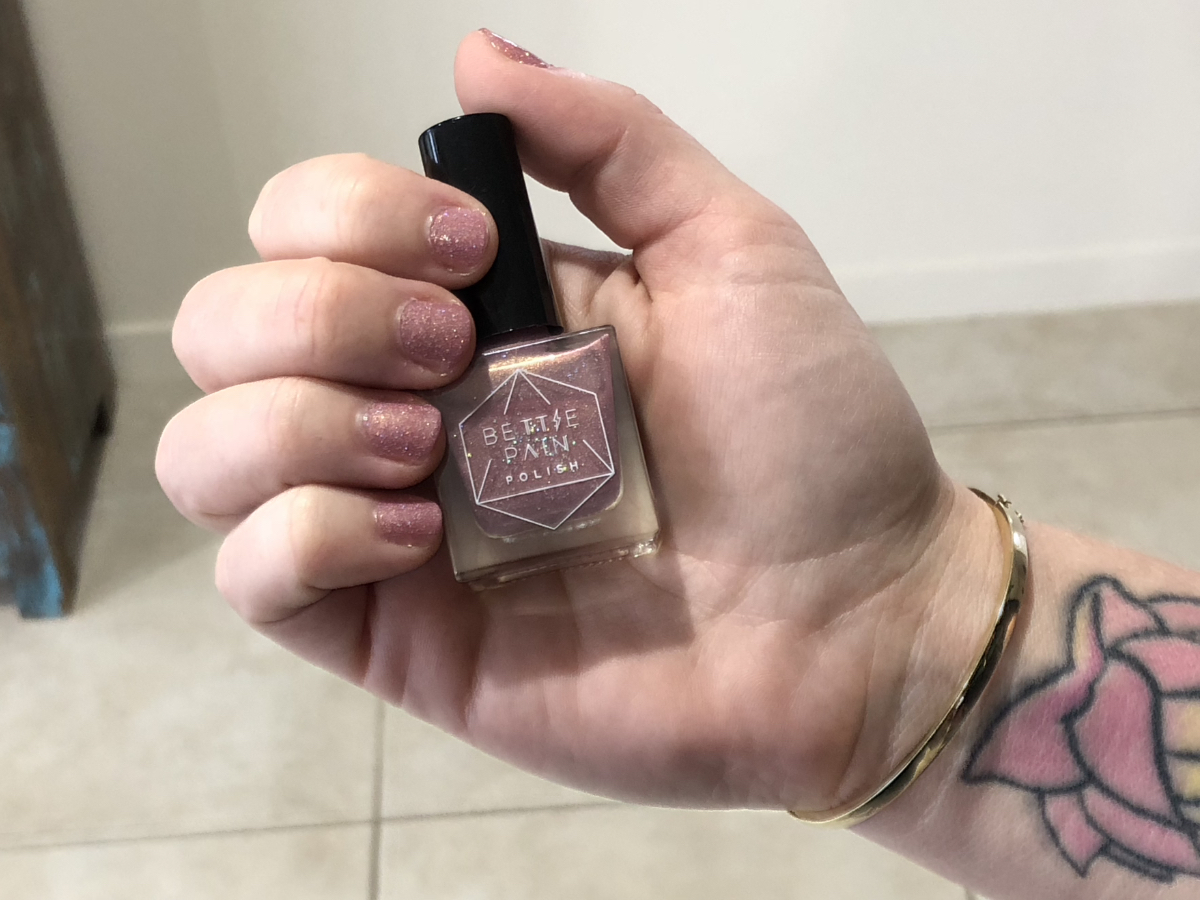 As recommended, I applied three thin coats and a top coat. These two colours have definitely lived up to their description and look gorgeous on. The thermal polishes change like described and look great when they do change.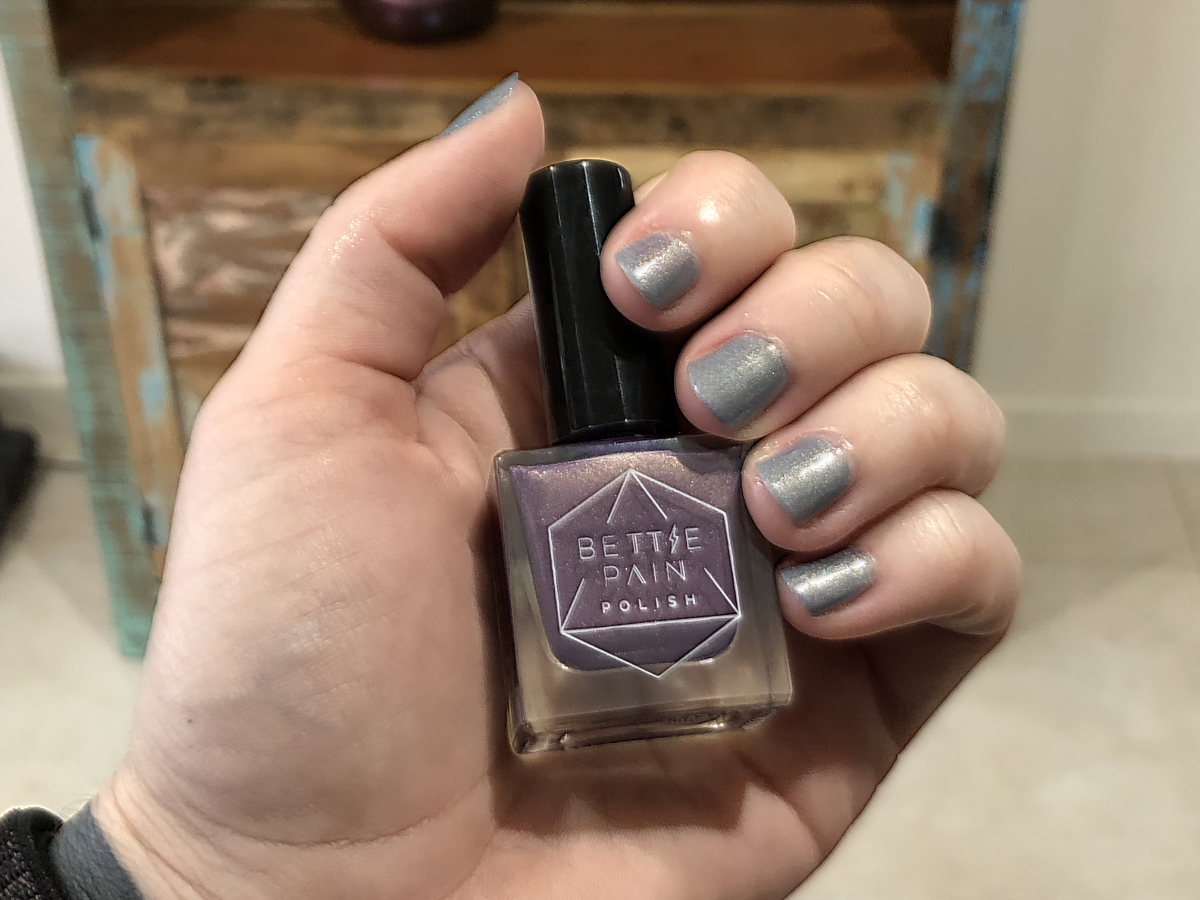 Ordering through the website was very easy and straight forward. Upon enquiring about my order I had a response within a couple of minutes. I can not wait to purchase my next lot of polishes from Betty Pain Polish as I am very impressed with this product.