Review Posted 07/07/18
I had heard great reviews about Axilla Deodorant Paste made by Black Chicken Remedies and decided it was time to give it a try. I had tried other brands of deodorants in the past which did not work at all and finding a deodorant that was cruelty free, vegan, could block sweat without the harmful chemicals and also smell nice but not overly strong was proving difficult.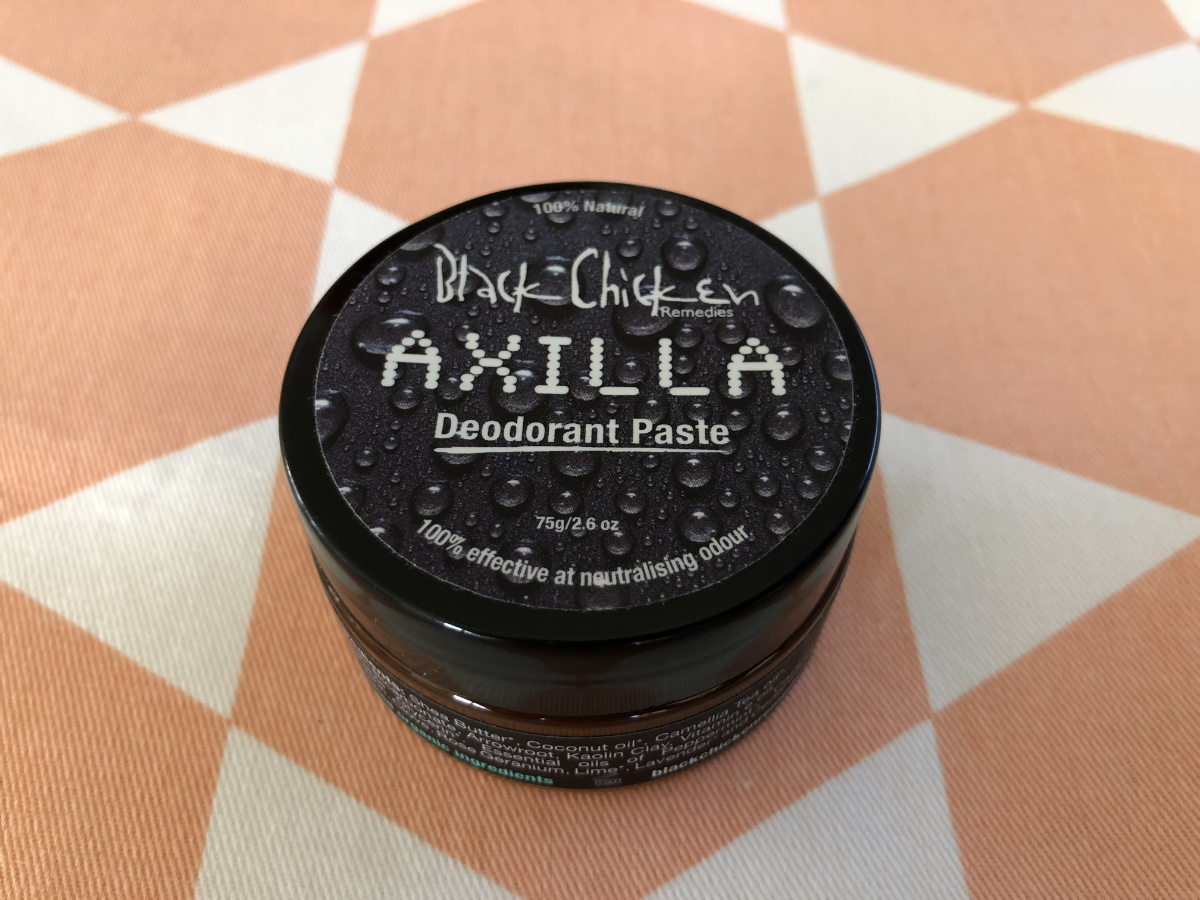 Axilla Deodorant Paste is extremely effective at neutralising odour and keeping you feeling dry throughout the day and night. I love the mild scent from the essential oils, peppermint, lime, clove and lavender which is a lovely smell that lasts all day and night. The deodorant rubs in really well and is completely invisible upon application and leaves no white marks.
I love that it is Australian made and that it does not contain any synthetic fragrances and harmful chemicals. Axilla Deodorant Paste contains only natural and certified organic ingredients.
I would highly recommend Black Chicken Remedies Axilla Deodorant Paste.