Ben & Jerry's Caramel Almond Brittle
Review posted 01/05/18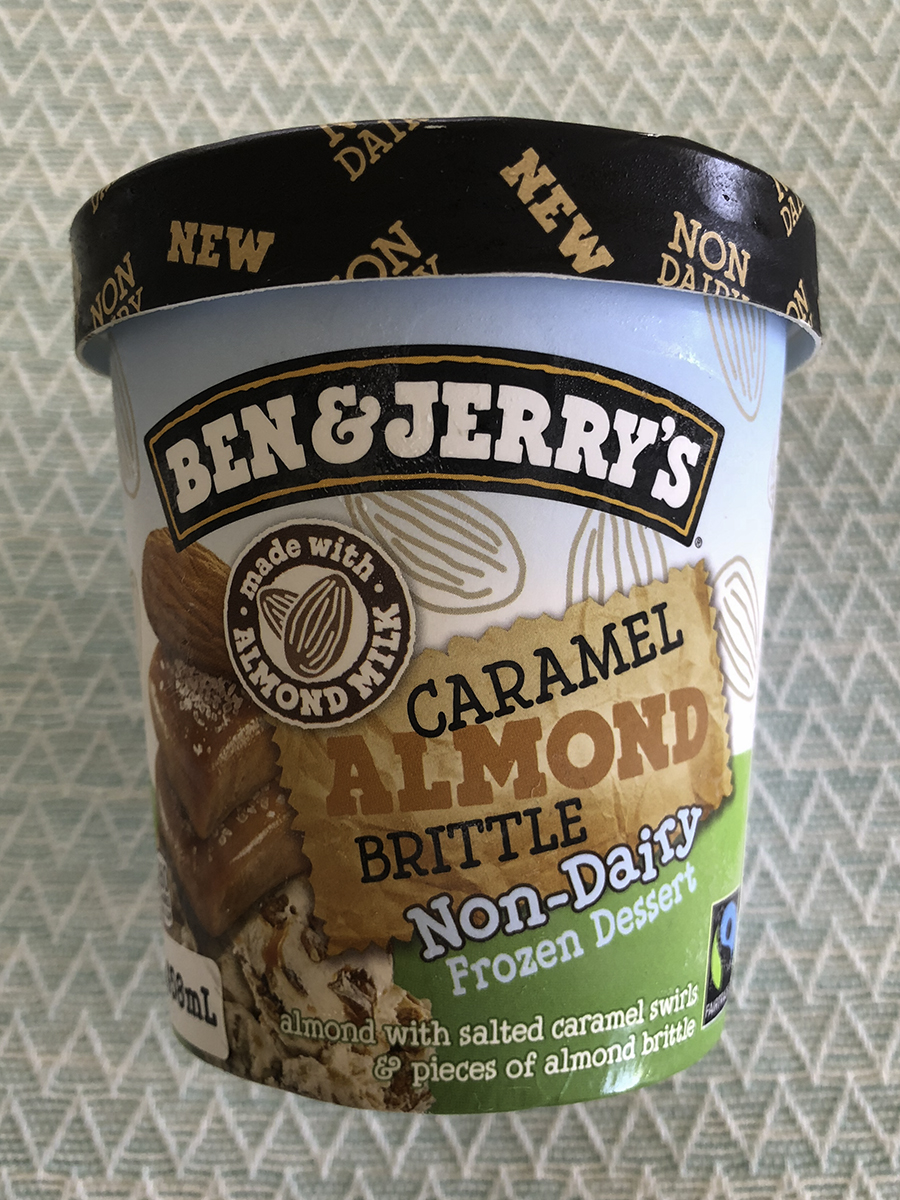 Ben & Jerry's have recently released a range of vegan ice cream flavours. There are currently four flavours available in Australia. We find the almond flavour a bit strong, but it is still delicious and worth the cost ($12-14 per tub).
Ingredients:
Reconstituted Almond Milk (43%), Sugars (Liquid Sugar, Sugars), Corn Syrup, Coconut Oil, Water, Almonds, Pea Protein, Natural Flavours and Flavourings (Almond, Sesame), Emulsifiers (Sunflower Lecithin, Soybean Lecithin), Corn Starch, Salt (Salt, Sea Salt) , Molasses, Thickeners (Guar Gum, Locust Bean Gum, Carrageenan), Raising Agent (Sodium Bicarbonate), Caramel Colour (150a), Malt Extract (from Barley).
vegan, non-GM
Manufacturer Info:
Ben & Jerry's is a USA based company. Products are manufactured in USA. Ben & Jerry's also manufactures non vegan products. Ben & Jerry's is a wholly owned subsidiary of Unilever.
Click Here For Manufacturer's Website