Dairy-Free Down Under Cheddar Cheese
Review posted 24/06/18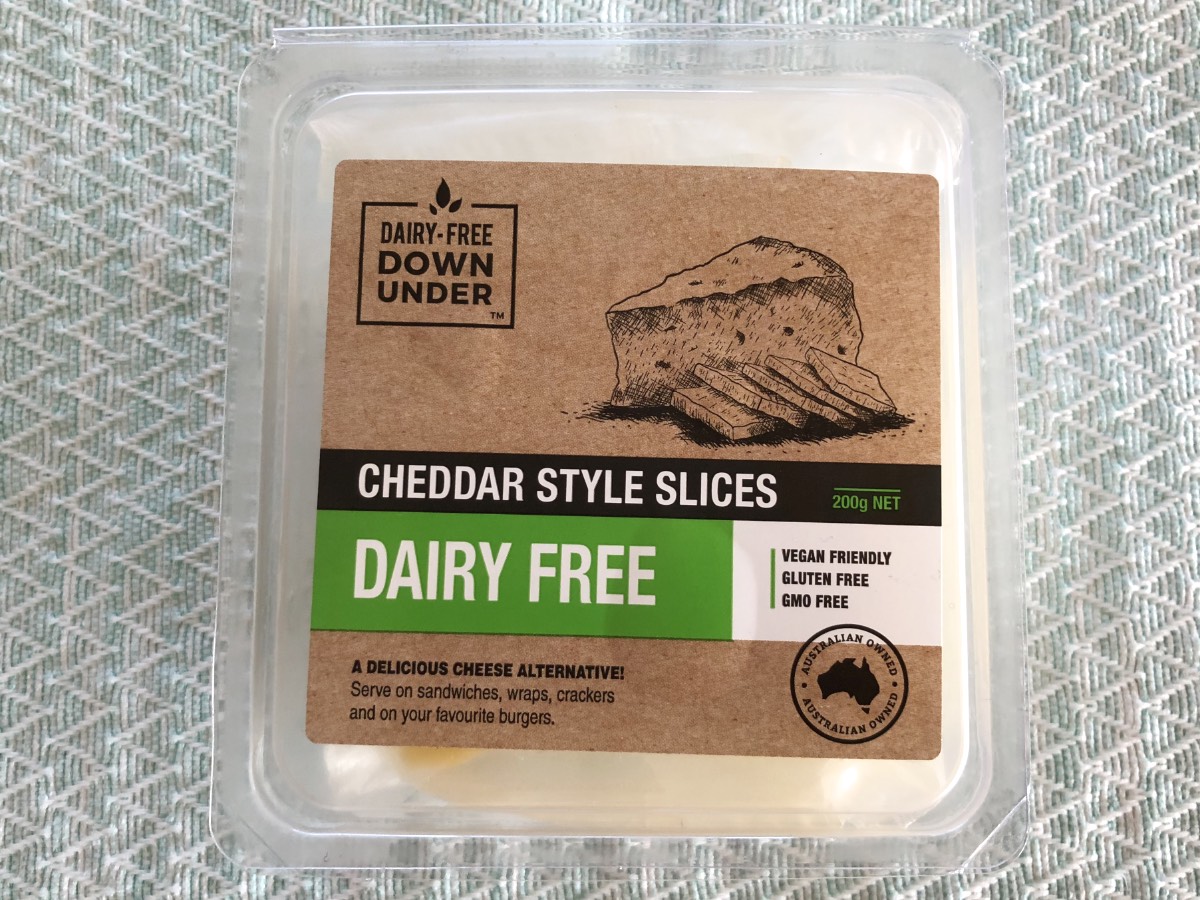 This is one of the worst tasting vegan cheddar cheeses we have tried. We could only eat one slice and we had to throw the rest away, it was that bad.
Ingredients:
Water, Almond Milk (Filtered Water, Almonds, Brown Rice, Sea Salt, Almond Essence), Canola Oil, Tapioca Starch, Thickener (Agar Agar), Sea Salt, Vegan Flavours, Lemon Juice, Preservative (Sorbic Acid), Colour (Beta Carotene).
vegan, soy-free, gluten-free, non-GMO
Manufacturer Info:
Dairy-Free Down Under is an Australian based company and only manufactures vegan products. Products are manufactured in Australia.
Click Here For Manufacturer's Website