Fry's Rice Protein and Chia Nuggets
Review posted 01/12/17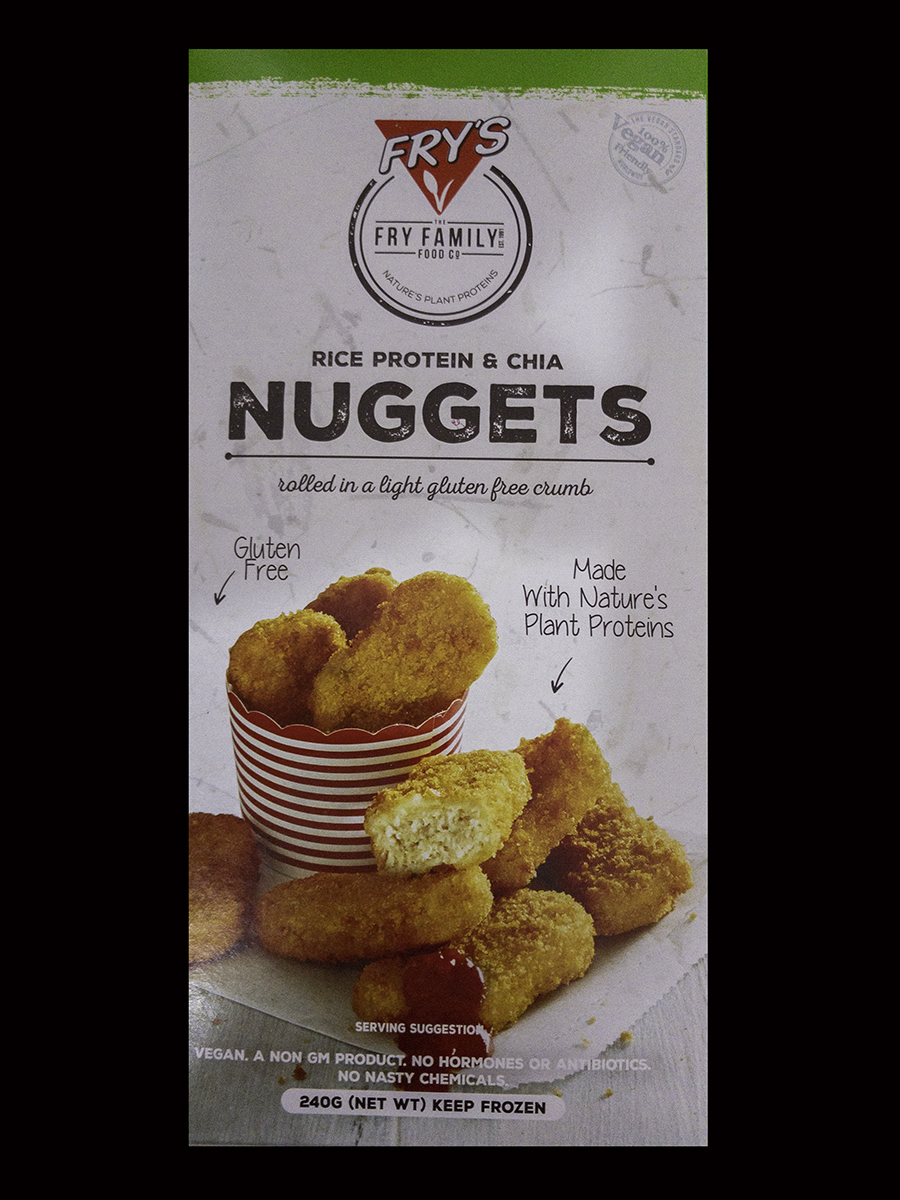 These nuggets are quite delicious. The taste and texture is very similar to the Fry's Quinoa & Brown Rice Protein Burgers. We eat them with a variety of dipping sauces, although our favourite way to serve the nuggets is with salsa and vegan sour cream.
The only negative thing we could say about these nuggets is that the burgers and nuggets are the same price, and taste very similar but you only get 240G of nuggets whilst you get 320G of burgers for the same price.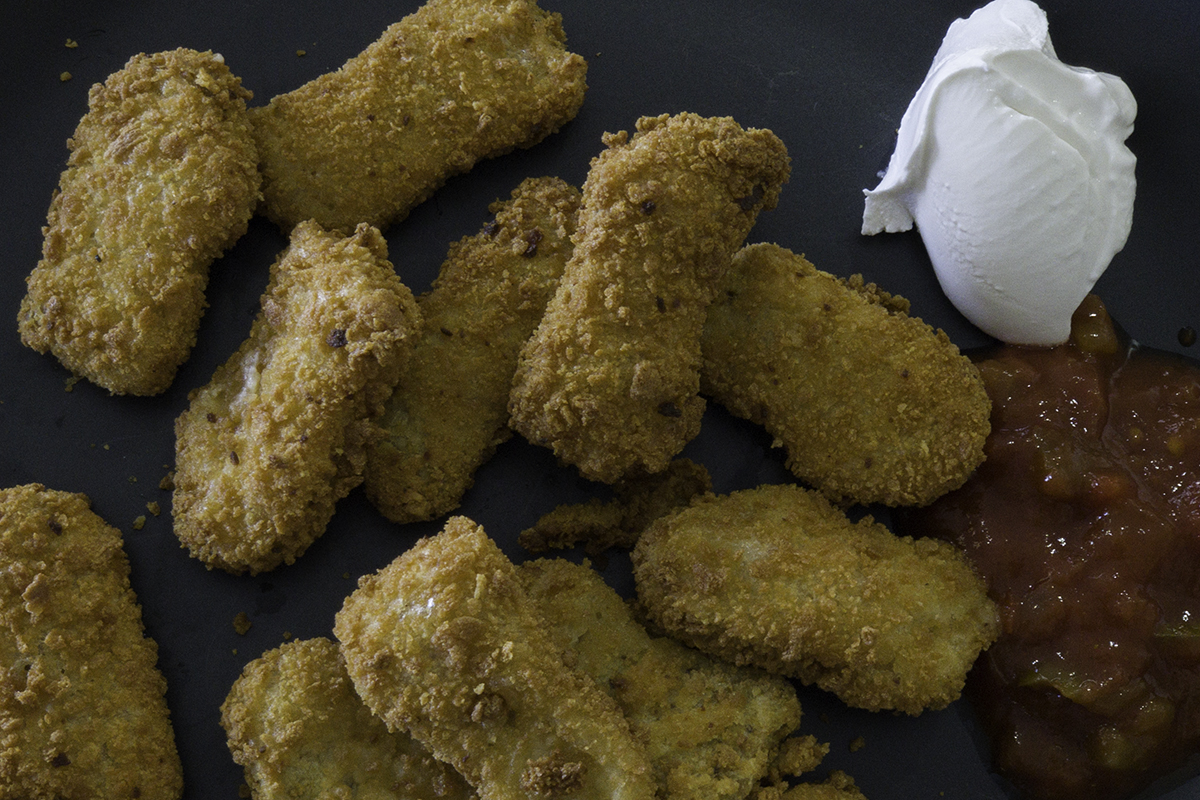 Ingredients:
Water, Gluten Free Coating (25%) (Rice Flour, Gram Flour, Maize Starch, Salt, Paprika, Pepper), Soy Protein, Sunflower oil, Rice Protein (5%), Potato Starch, Emulsifier (Methyl Cellulose), Sea Salt, Rosemary, Marjoram, Sage, Chia Seeds (0.5%), Yeast Extract, Garlic, Mustard Seeds, Turmeric, Black Pepper, Ginger.
vegan, non-GM
Manufacturer Info:
Fry Family Food Company. Products are manufactured in South Africa. The company only manufactures vegan products.
Click Here For Manufacturer's Website