Fry's Soy & Flaxseed Schnitzels
Review posted 01/12/17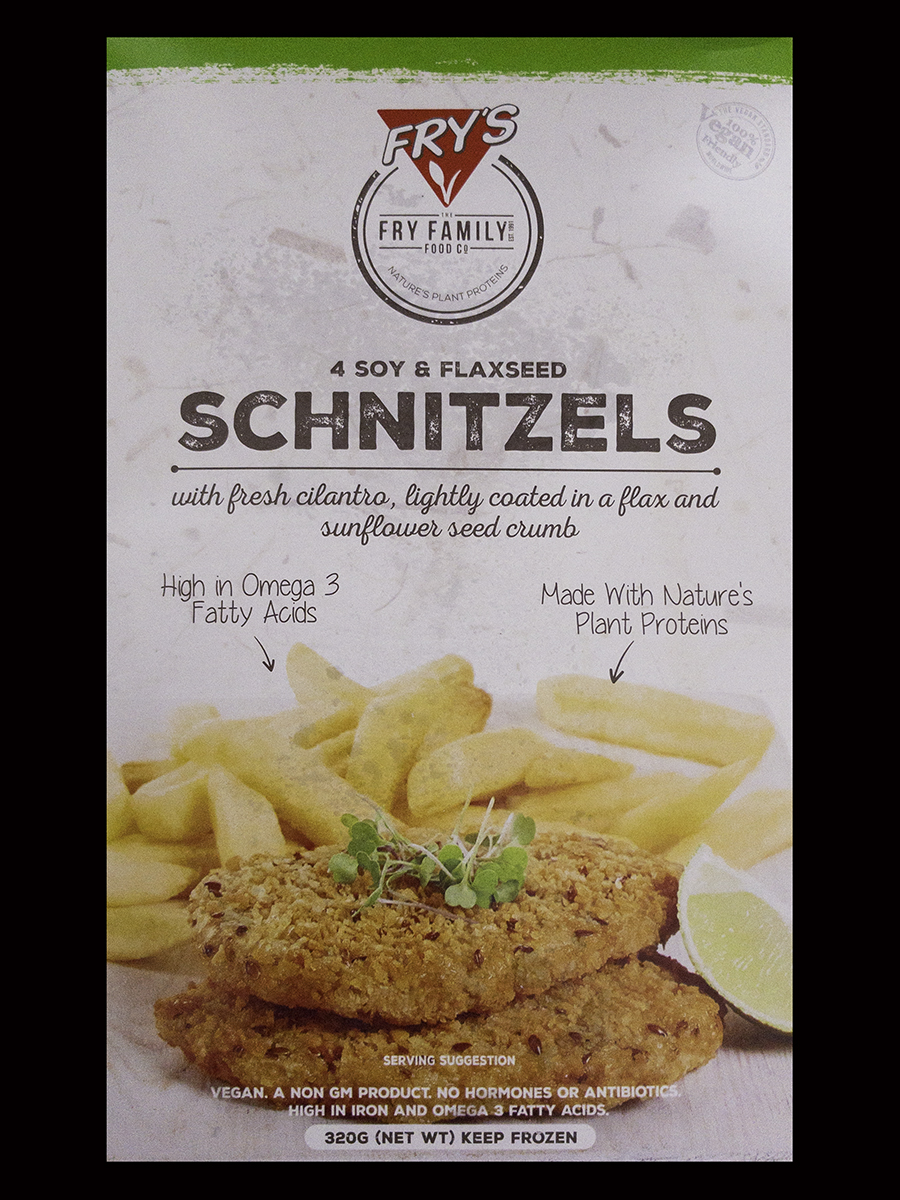 These Schnitzels are delicious. They can be cooked in an air fryer or in a frying pan with a little oil. We use them in wraps, as well as just as a normal schnitzel served with potato and vegetables.
Ingredients:
Water, Soy Protein (27%), Sunflower Oil, Wheat Protein (Gluten), Wheat Flour, Potato Starch, Maize Starch, Flavours, Flaxseed Oil (1%), Emulsifier (Methyl Cellulose), Fresh Cilantro (1.3%), Flaxseeds (1.3%), Onion, Sea Salt, Sunflower Seeds (0.5%), Yeast Extract, Coriander, Mustard, Sulphites.
vegan, non-GM
Manufacturer Info:
Fry Family Food Company. Products are manufactured in South Africa. The company only manufactures vegan products.
Click Here For Manufacturer's Website