Review posted 30/04/18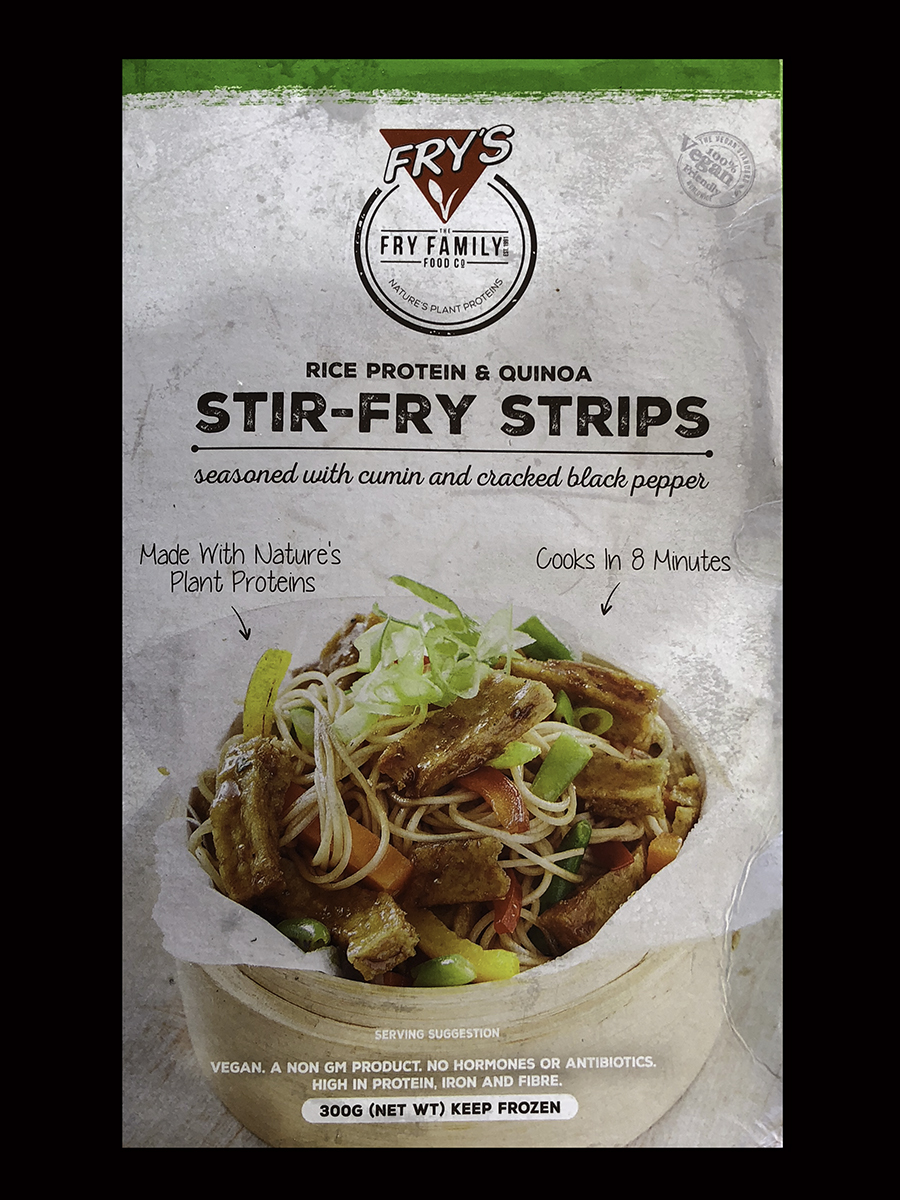 we do not actually like these stir-fry strips at all. Which is surprising, given that we love most of the other Fry's products. They just do not taste very nice, certainly not anywhere near as nice as the Beyond Meat Strips.
Ingredients:
Vegetable proteins (20%) ( Soy, Wheat), Vegetable oil (Sunflower seed), Potato Starch, Maize Starch, Flavourings, Wheat flour (Gluten), Wheat Fibre, Thickener (Cellulose extract), Sea salt, Garlic
vegan
Manufacturer Info:
Fry Family Food Company. Products are manufactured in South Africa. The company only manufactures vegan products.
Click Here For Manufacturer's Website