Review posted 01/07/18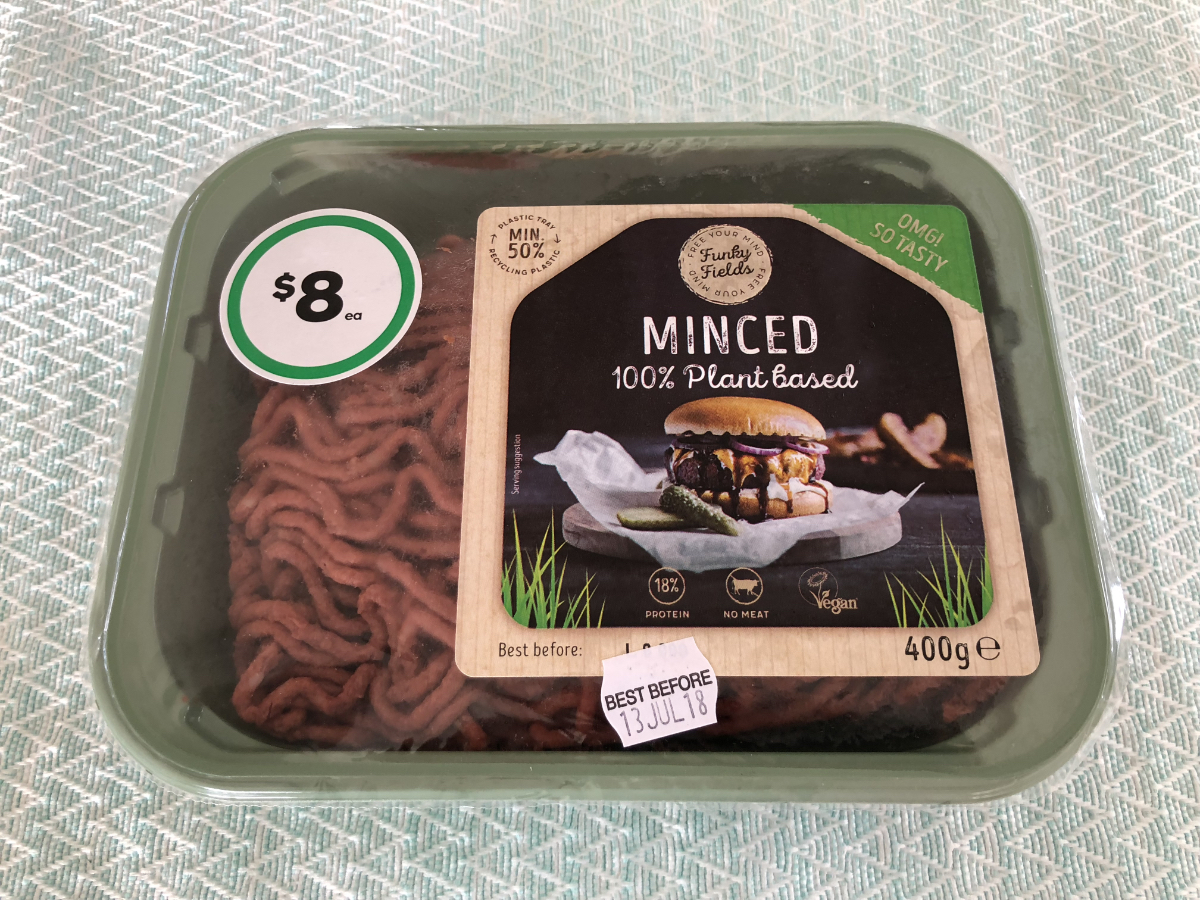 We were finally able to get our hands on a package of the new Funky Fields Minced product that is currently being sold in the meat section of Woolworth's. Whilst we were not happy about having to go into the meat section to buy a vegan meat product, we needed to buy one to review for this website.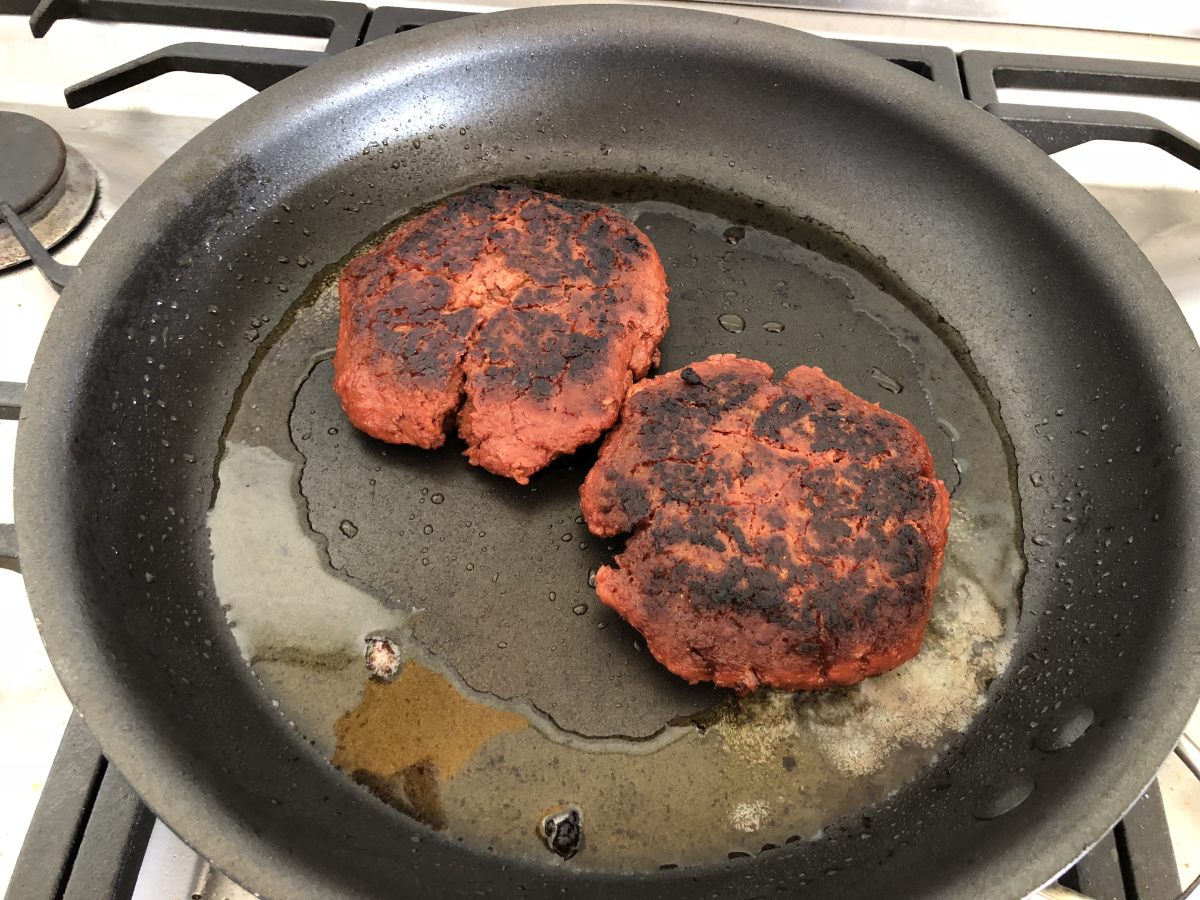 The product looks like meat based mince. Luckily it does not smell like it. We made two rather thick burger patties from one packet of the Minced. The burgers were rather thick and we feel you could easily get 3 burger patties from one pack. We actually liked that you could easily press together the Minced to form the burger patties without having to add any extra ingredients. The burgers cooked well and tasted quite delicious. We would have to rank these up there with the Gardein Burgers and the Linda McCartney Burgers as being one of the best tasting "mince" products.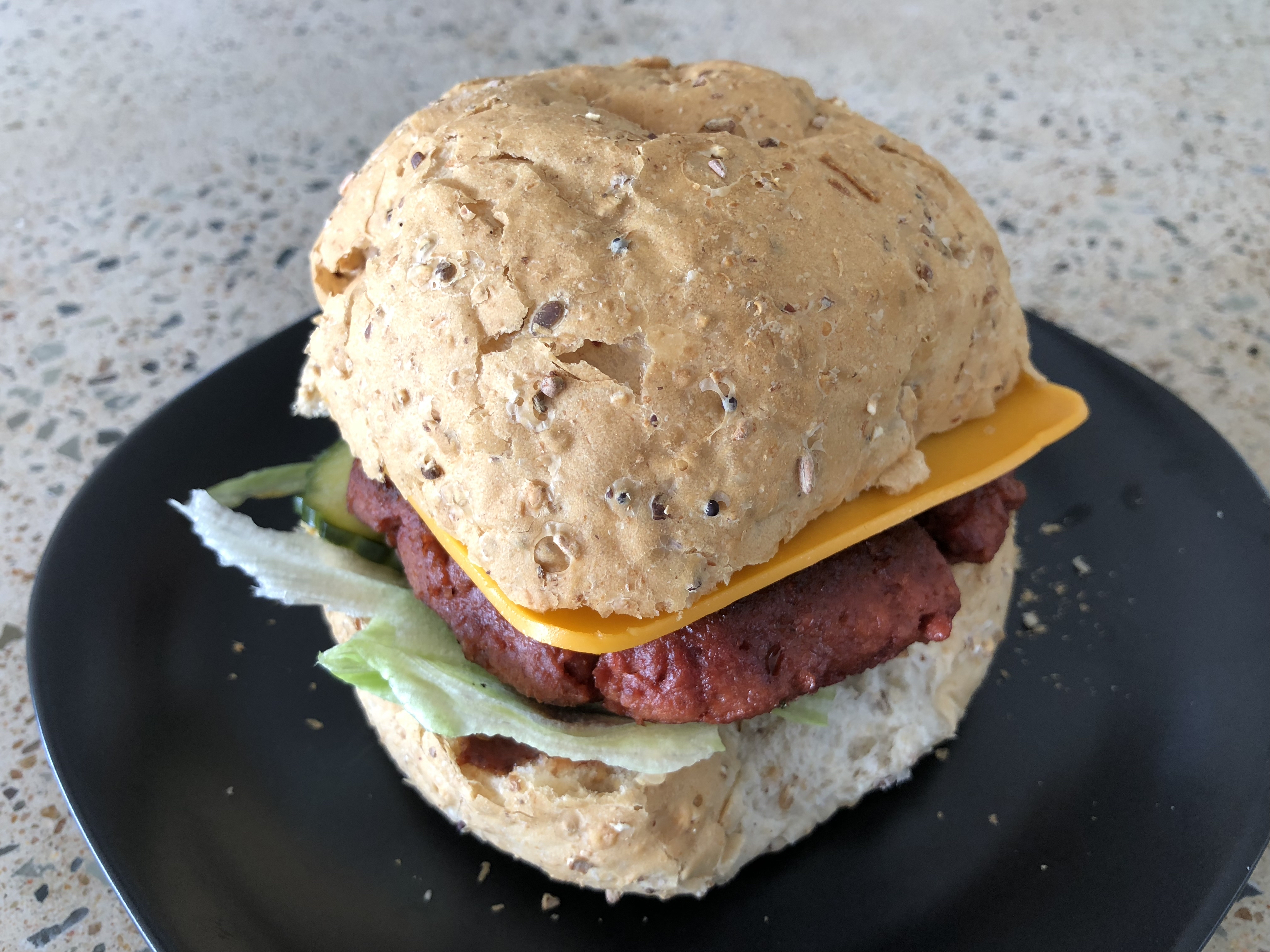 If you are making burger patties out of this mince, then it is good value for money, and similarly priced compared to both Gardein and Linda McCartney. If you are going to use in a pasta sauce, or other use where you do not need to press together the product to form a patty or ball, then we still feel that the Veggie Delights Mince is still better value (and also great tasting) at an average of $6 per 400grams, compared with $8 per 400 grams of the Minced.
On a side note, Woolworth's has decided to sell the Funky Fields Minced in the traditional meat aisle. We do not know about you, but we certainly do not go anywhere near the meat aisle of supermarkets. Really, who wants to go pick up a package of Minced that is sitting next to a bloody package of animal meat, gross. We would suggest to Woolworth's that if they want to sell this product in the meat aisle, that they also still offer it in the vegan section. We will not be going back to the meat aisle again for this product. The smell alone in the meat aisle makes as sick.
Ingredients:
Rehydrated SOY protein/-isolate (58 %), water, coconut oil, SOY flour, WHEAT gluten, ALMONDS, porcini mushrooms, tomato, fermented dextrose, tapioca starch, salt, malt extract (BARLEY), color (beetroot), natural aroma, maltodextrin, stabilizer (methylcellulose)
vegan
Manufacturer Info:
Funky Fields products are made by Naturli' Foods, a Denmark based company. Products are manufactured in Denmark. Naturli' only manufactures vegan products.
Click Here For Manufacturer's Website