Review posted 13/01/18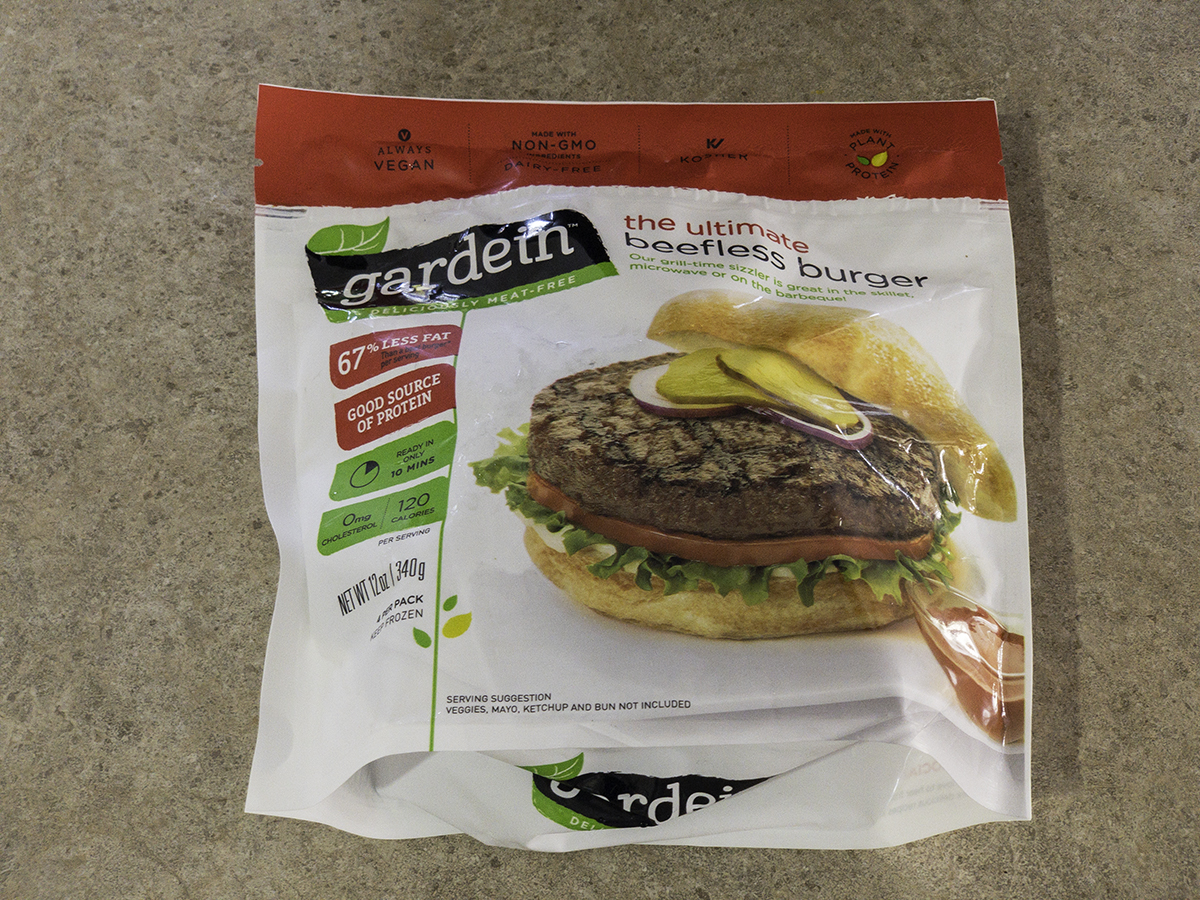 By far the best tasting beef replacement burgers on the market. Most Gardein products are very well made and taste good. The Beefless burgers can be prepared the same as you would a normal burger. Very easy to prepare. We normally throw them on the barbecue or fry them in a frying pan.
Ingredients:
water, soy protein concentrate*, vital wheat gluten*, expeller pressed canola oil*, onions, soy protein isolate*, methylcellulose, yeast extract, onion powder, malted barley extract, garlic powder, dehydrated garlic, organic cane sugar, natural flavor (from plant sources), organic ancient grain flour (KAMUT® khorasan wheat, amaranth, millet, quinoa), sea salt, potato starch, spices (contain celery seeds), white distilled vinegar, natural smoke flavor, spice extracts, pea protein, carrot fiber, beetroot fiber, molasses, wheat starch, soy lecithin. *Non genetically engineered soybeans, wheat and canola.
vegan
Manufacturer Info:
Gardein is a Canada based company. Products are manufactured in Canada. Gardein only manufactures vegan products, but Gardein's parent company, Pinnacle Foods, manufactures non vegan products .
Click Here For Manufacturer's Website