Green Vie Parmesan Style Cheese Block
Review posted 21/05/18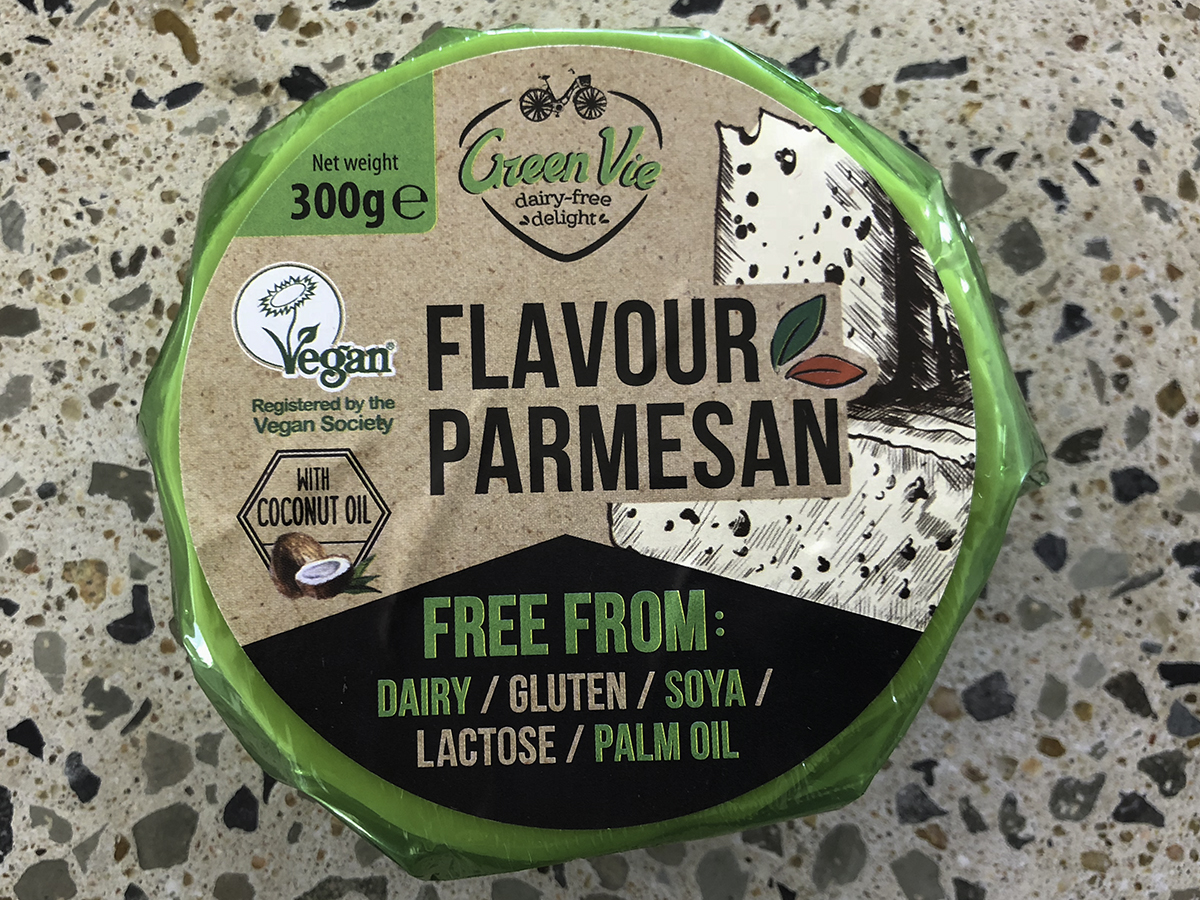 This parmesan style cheese is one of the best tasting vegan parmesan style cheeses available. It is probably the closest tasting to authentic parmesan cheese that we have tried.
Ingredients:
Water,Coconut Oil (23%), Modified Starch, Sea Salt, Emulsifier: Sodium Polyphosphate, Acid Regulator: Glukono-delta-Lactone, Vegan Flavourings, Colour: Natural Beta Carotene, Preservative: Sorbic Acid
vegan, gluten free, dairy-free, soy-free, non-GM
Manufacturer Info:
Green Vie is based in Cyprus and only manufactures vegan products. Products are manufactured in Greece.
Click Here For Manufacturer's Website