Kissing Chickens Tamari Strips
Review posted 15/07/18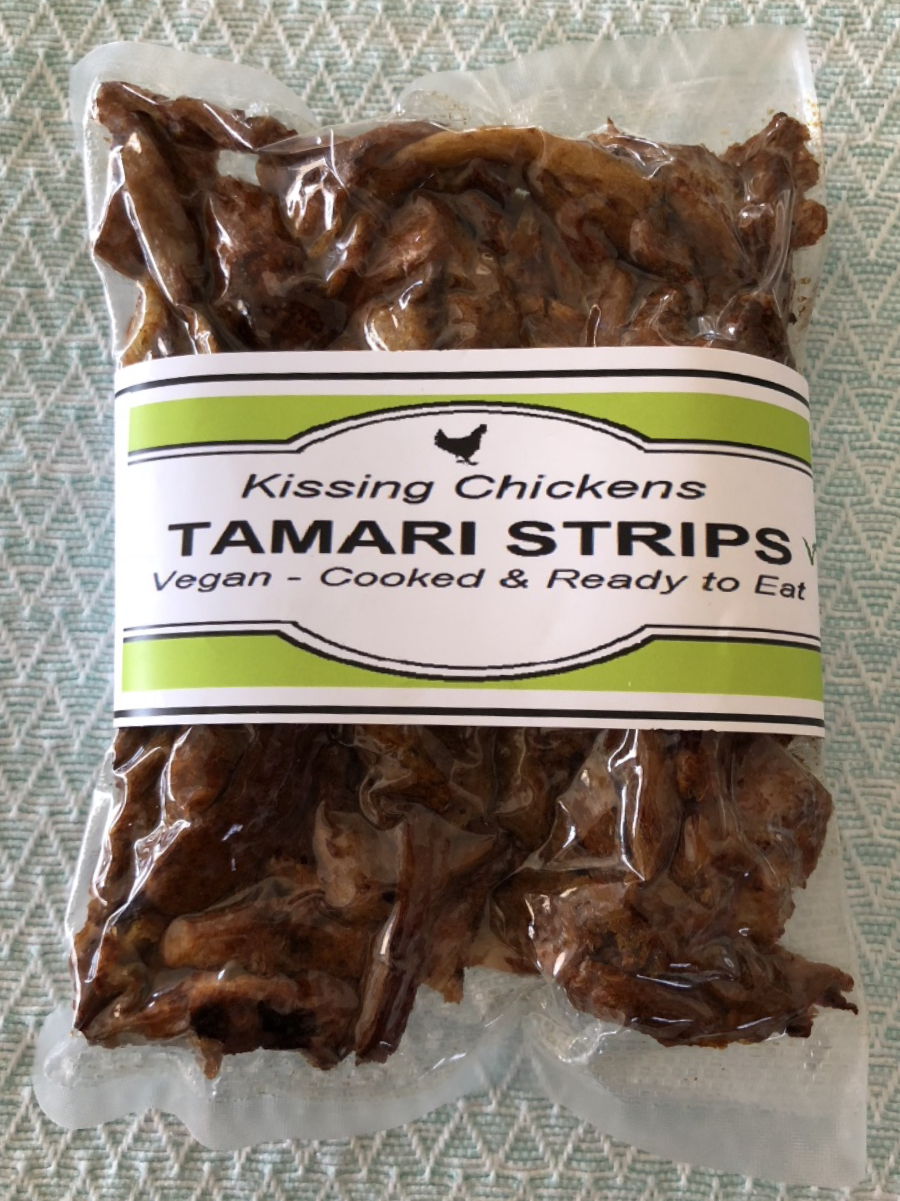 Kissing Chickens is a local vegan business that sells vegan food products at the local Townsville markets. They have a new product called Tamari Strips, which are a high protein, great tasting vegan chicken alternative.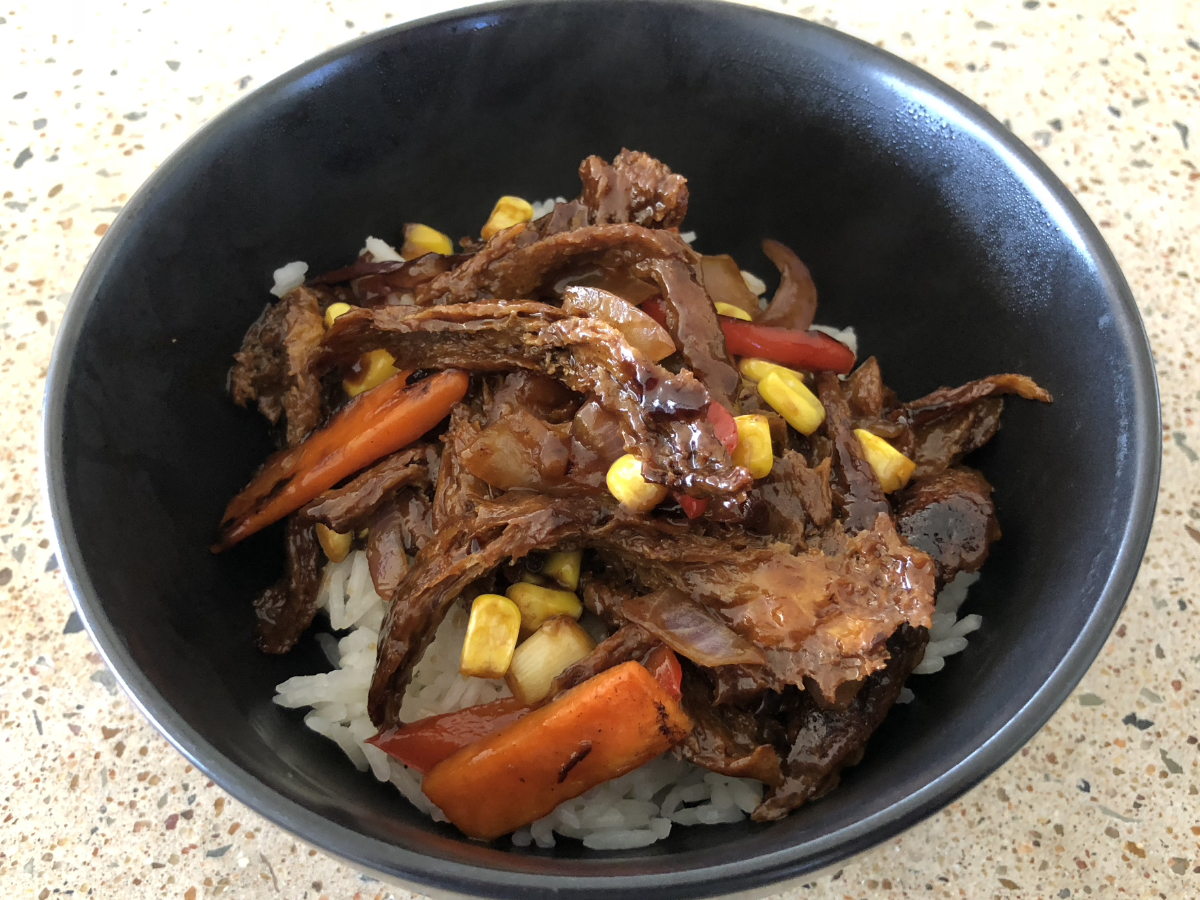 The Tamari Strips are currently being sold at Sprout Greener Grocers in Townsville, as well as directly from Kissing Chickens at the Townsville markets. The Tamari Strips are fully cooked, so they can be eaten right out of the package or heated up as needed. We used ours in a stir fry with teriyaki sauce over rice and they were absolutely delicious. The whole family liked the taste of them, even our 11 year old son, who is the fussiest vegan of all.
We would highly recommend trying the Tamari Strips.
Ingredients:
Tofu (Soybean, Water, Mineral Salt 511), Vital Wheat Gluten, Vegetable Oil, Tamari (Soybean, Water, Sea Salt, 1.6% alcohol as preservative), Water, Vegetable Flavouring.
Vegan
Manufacturer Info:
Kissing Chickens is an Australian based company. Products are manufactured in Australia. Kissing Chickens only manufactures vegan products.
Click Here For Manufacturer's Website