my life Biocheese Cheddar
Review posted 03/12/17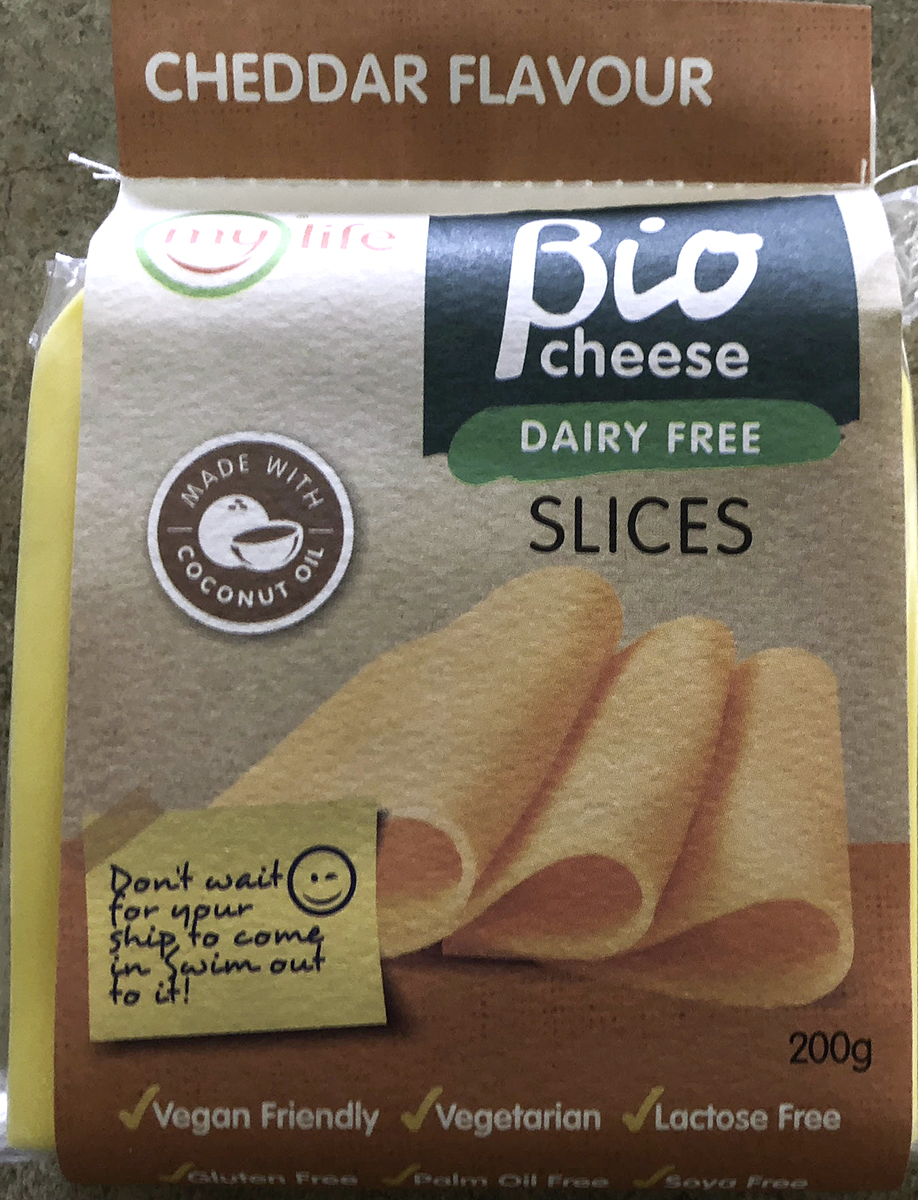 We love this vegan cheddar cheese. we buy it in slices as well as shredded. We use it for just about anything that you would use a cheddar cheese for. Some of our favourites are toasted sandwiches, burgers and macaroni & cheese.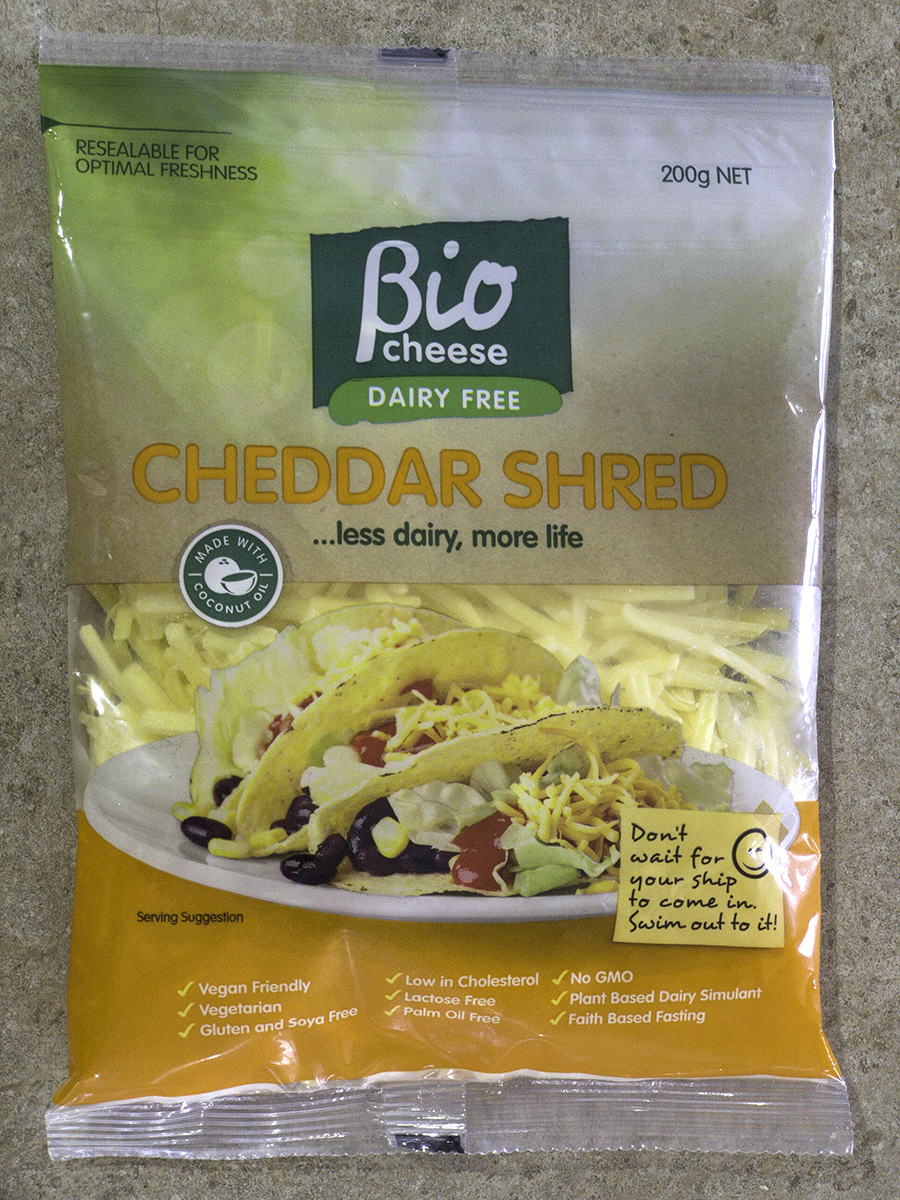 Ingredients:
WATER, COCONUT OIL (NON HYDROGENATED)(23%), MODIFIED STARCH(E1404,E1450), SEA SALT, ANTI-CAKING AGENT(TAPIOCA STARCH), VEGEN CHEDDAR FLAVOUR, OLIVE EXTRACT, COLOUR:B-CAROTENE
vegan, gluten free, soya free, nut free, non-GM
Manufacturer Info:
Products are manufactured in Greece. The company only manufactures vegan products.
Click Here For Manufacturer's Website