Review posted 23/05/18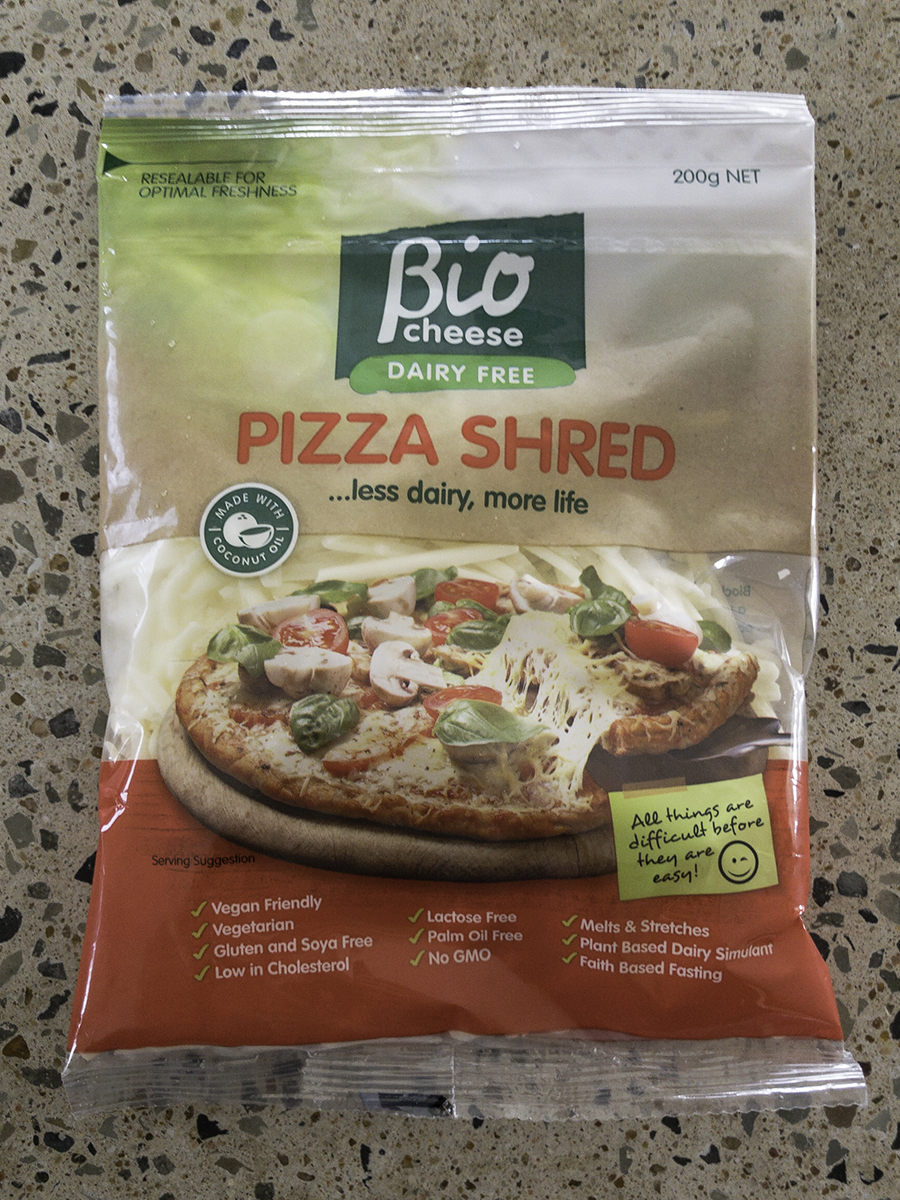 A tasty shredded cheese that is good for pizza. We like the my life cheeses. The Pizza shred does not taste much different than the bio Chedder. It melts ok on Pizza.
Ingredients:
WATER, COCONUT OIL (NON HYDROGENATED)(21%), STARCH, MODIFIED STARCH(E1404,E1450), SEA SALT, ANTI-CAKING AGENT(TAPIOCA STARCH), VEGEN MOZZARELLA FLAVOUR, OLIVE EXTRACT, COLOUR:B-CAROTENE
vegan, gluten free, soya free, nut free, non-GM
Manufacturer Info:
Products are manufactured in Greece. The company only manufactures vegan products.
Click Here For Manufacturer's Website