Organic Times Dark Choc Drops
Review posted 22/05/18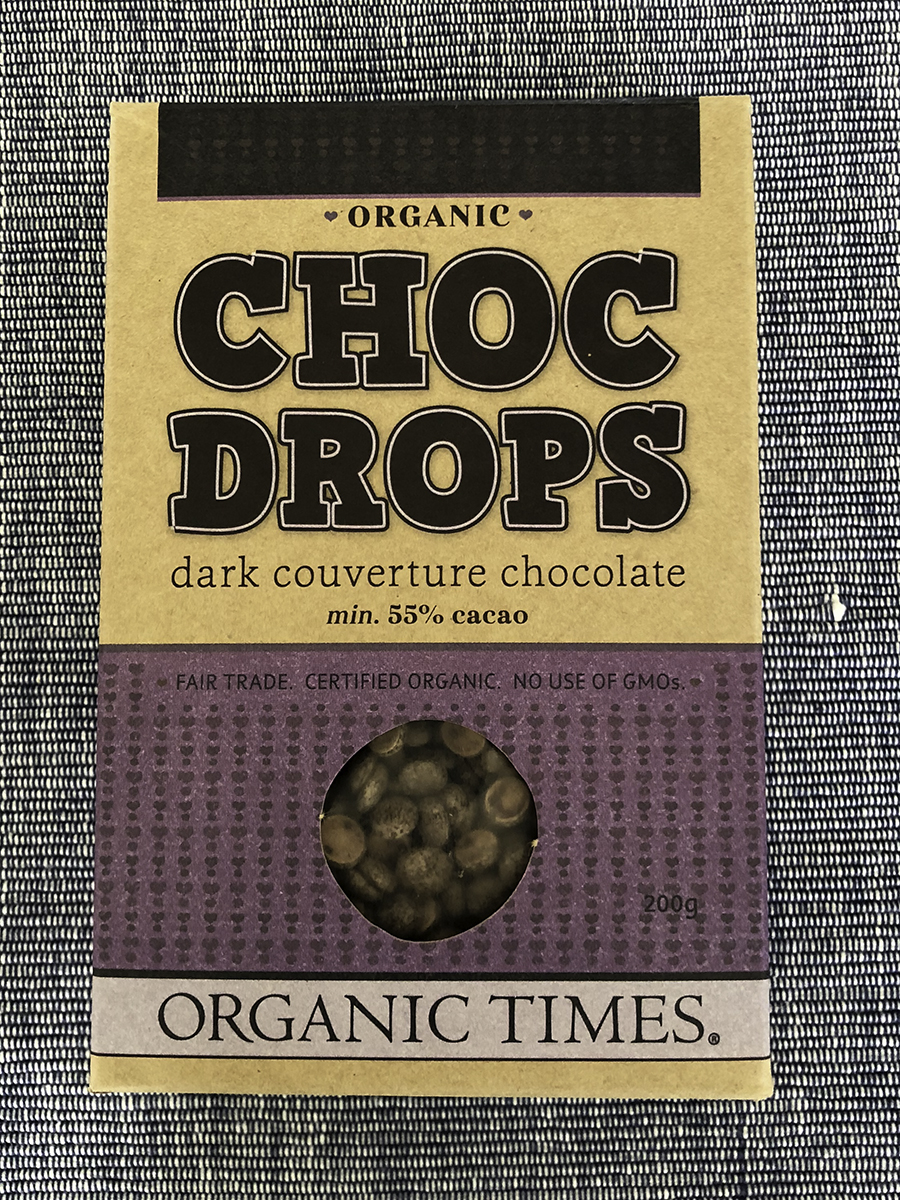 These chocolate chips are quite good. We use them in a variety of recipes. They melt nicely and taste pretty good. They are significantly more expensive than other non organic vegan chocolate chips.
Ingredients:
Cocoa Mass, Rapadura Whole Cane Sugar, Cristallino Cane Sugar, Cocoa Butter, Soya Lecithin.
vegan, gluten free, dairy-free, non-GM
Manufacturer Info:
Organic Times is an Australian based company and also manufactures non-vegan products. Products are manufactured in Australia.
Click Here For Manufacturer's Website