Sheese Mature Cheddar Style Cheese
Review posted 23/05/18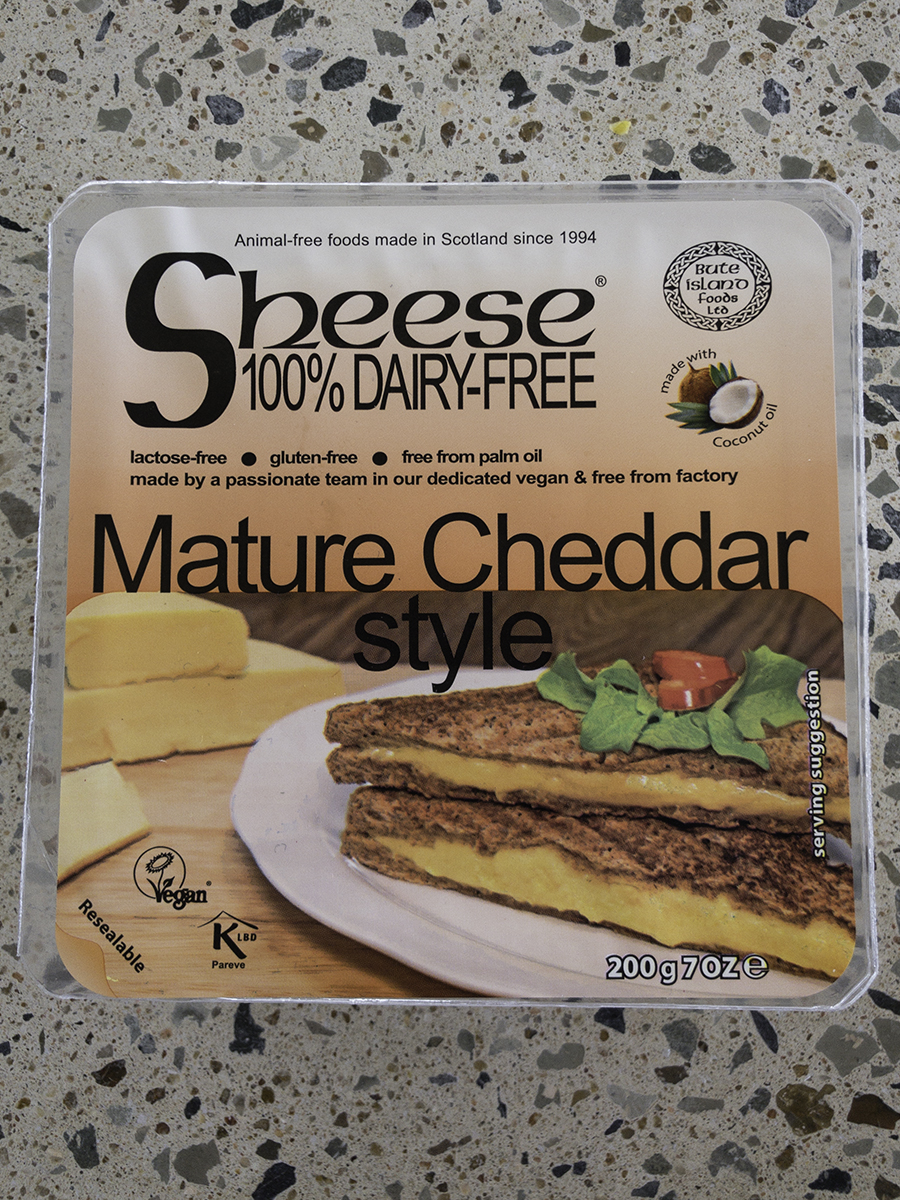 We are not a big fan of this cheese. It is ok, but nothing special. It melts okay. There are far better brands of vegan cheese out there.
Ingredients:
Water, Coconut Oil, Modified Potato Starch, Soya Protein Concentrate, Maize Starch, Salt, Natural Flavouring, Thickeners (Carrageenan, Guar Gum), Yeast Extract, Modified Maize Starch, Lactic Acid (Dairy-Free), Sodium Lactate (Dairy-Free), Colour (Carotenes).
vegan, gluten free, non-GM
Manufacturer Info:
Sheese is manufactured by Bute Island Foods. Bute Island Foods is a UK based company. The company only manufactures vegan products.
Click Here For Manufacturer's Website