VBites Quarter Pounder Burgers
Review posted 03/07/18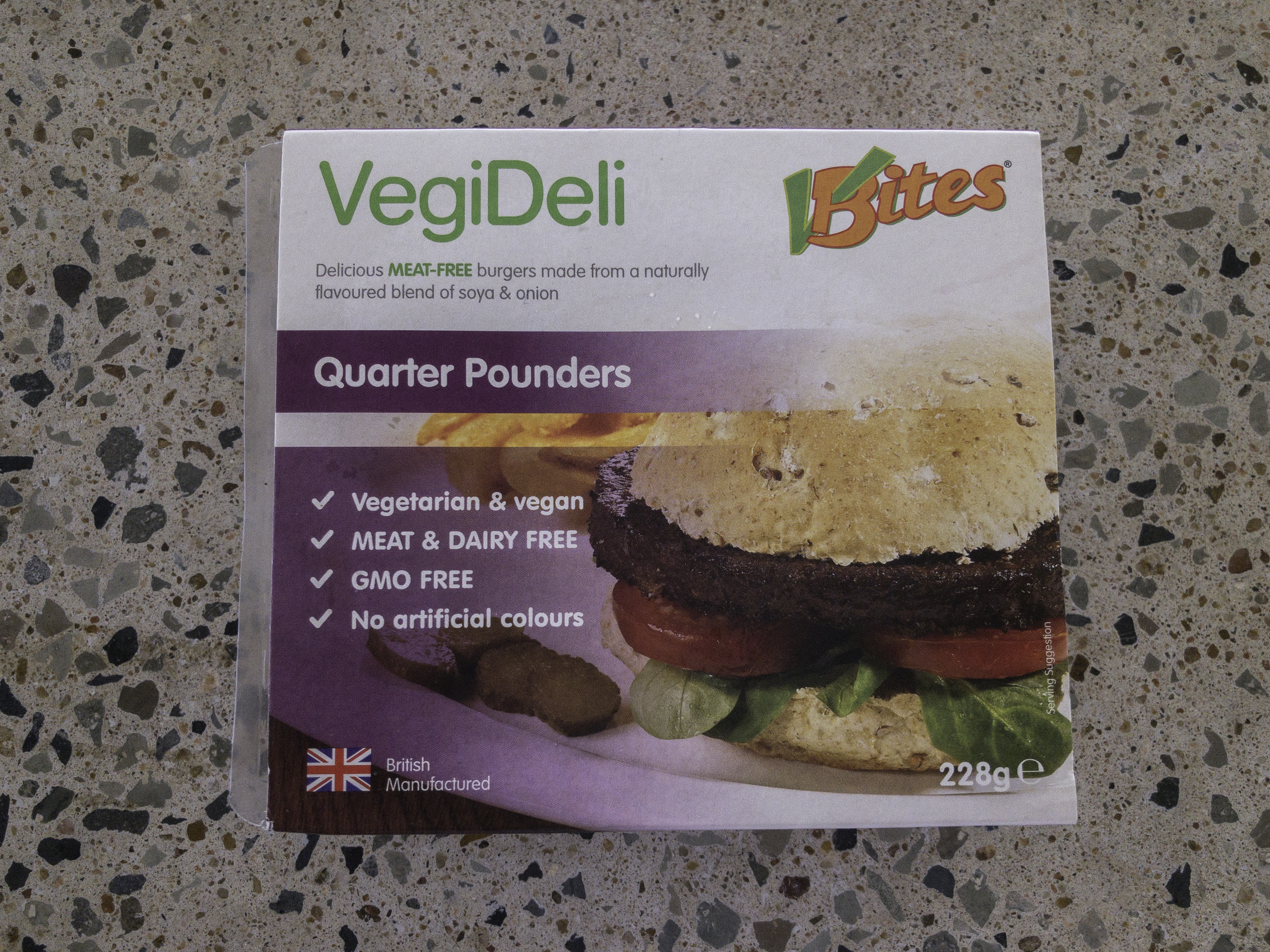 The VBites Quarter Pounder burgers are just not that good. We do not hate them, but we do not like them either. There are far better meat free burger alternatives available.
Ingredients:
Water, Soya Protein, Onion, Vegetable Oil (rapeseed), Salt, Thickeners: Carrageenan, Methyl Cellulose; Natural Flavouring, Potato Starch, Dried Yeast, Sugar, Spices, Malt Extract, Preservative: Potassium Sorbate, Onion Powder, Garlic Powder
vegan
Manufacturer Info:
VBites is a UK based company. Products are manufactured in the UK. VBites only manufactures vegan products.
Click Here For Manufacturer's Website