VBites Pepperoni Style Slice
Review posted 03/07/18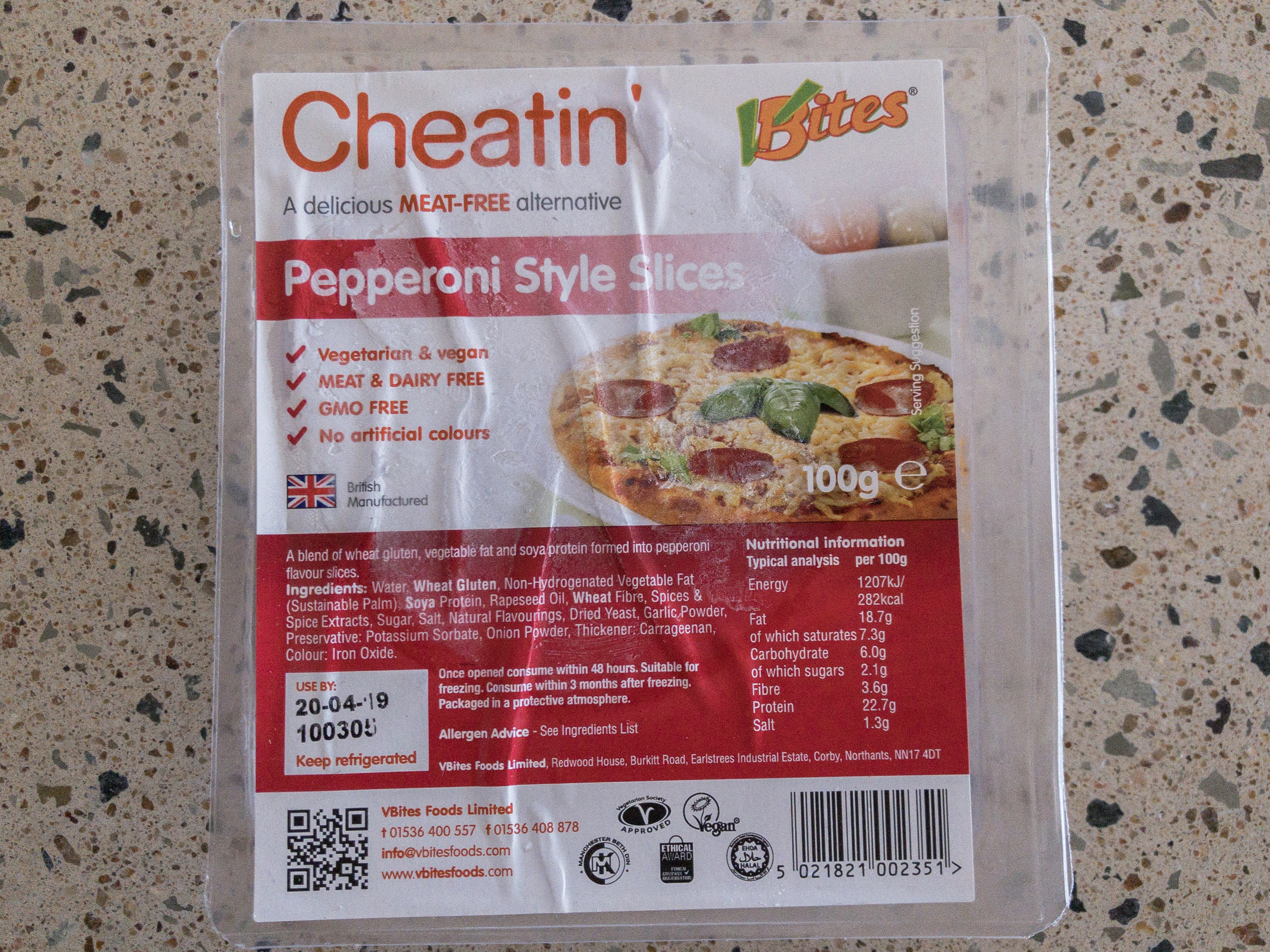 The VBites Pepperoni Style Slice is okay tasting, but nothing special. We have not found a great tasting vegan pepperoni style slice yet.
Ingredients:
Water, Wheat Gluten, Vegetable Oil (Rapeseed), Non-Hydrogenated Vegetable Fat (sustainable palm), Soya Protein, Garlic Powder, Potato Starch, Yeast Extract, Salt, Dried Yeast, Sugar, Natural Flavouring, Preservative: Potassium Sorbate; Thickener: Carrageenan, Onion Powder, Black Pepper, Colour: Iron Oxide, Spice Extract
vegan
Manufacturer Info:
VBites is a UK based company. Products are manufactured in the UK. VBites only manufactures vegan products.
Click Here For Manufacturer's Website