Vegie Delights Tender Fillets
Review posted 07/05/18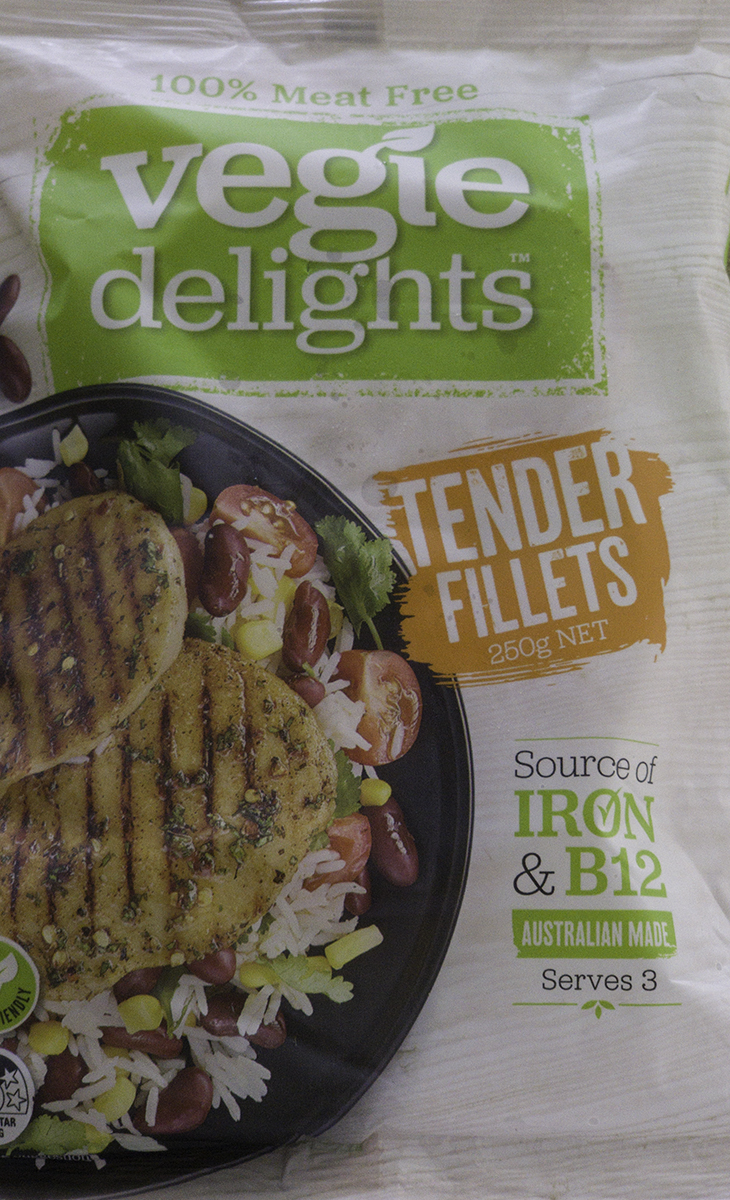 These fillets are ok. The taste is not bad, but you do need to season them as they are a bit bland on their own.
Ingredients:
Water, Vegetable Protein (22%) (Soy, Pea, Wheat Gluten), Canola Oil, Starch (Tapioca), Flavours (Wheat, Soy), Sugar, Wheat Fibre, Thickener (Carrageenan Gum), Salt, Yeast Extract, Potassium Chloride, Acidity Regulator (Citric Acid), Minerals (Zinc, Iron), Vitamin (B12).
vegan
Manufacturer Info:
Life Health Foods. Products are manufactured in Australia. The company only manufactures vegan products.
Click Here For Click Here For Manufacturer's Website