Review posted 05/12/17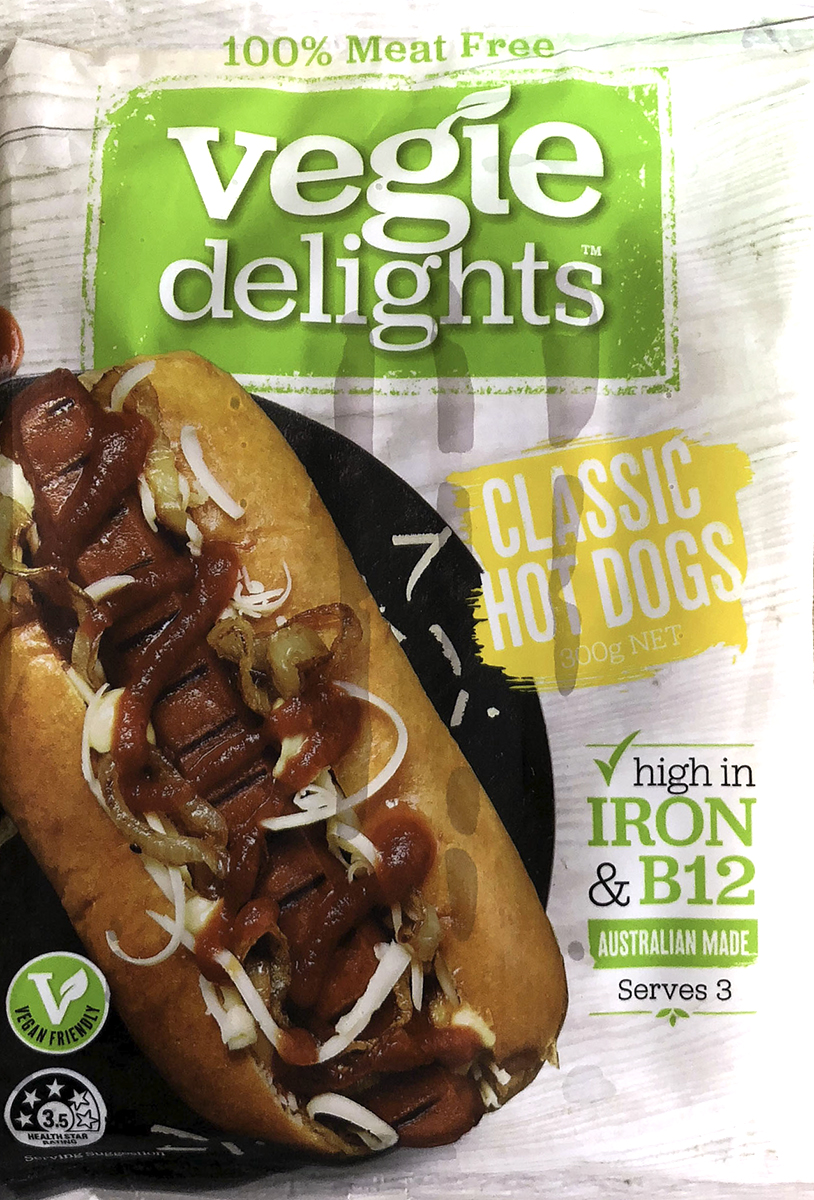 The Vegie Delight Hot Dogs are quite tasty. The texture is just like a traditional hot dog. They are also cheaper than other vegan hotdogs.
Ingredients:
Water, Vegetable Protein (22%) (Wheat, Wheat Gluten, Soy), Seasoning [Rice Flour, Soy, Salt, Vegetable Protein (Maize, Wheat), Rice Bran Oil, Onion, Tomato Powder, Maltodextrin, Flavour, Canola Oil, Garlic, Sugar, Spices, Thickeners (Guar Gum, Carrageenan Gum), Dextrose (Wheat), Potassium Chloride, Herbs, Celery, Wheat Flour, Vegetable Oil, Yeast Extract, Sucrose], Starch (Tapioca, Potato), Flavour (Soy), Fermented Rice, Minerals (Zinc, Iron), Vitamin (B12), Annatto Colour
vegan
Manufacturer Info:
Life Health Foods. Products are manufactured in Australia. The company only manufactures vegan products.
Click Here For Click Here For Manufacturer's Website