Vegie Delights Savoury Mince
Review posted 05/12/17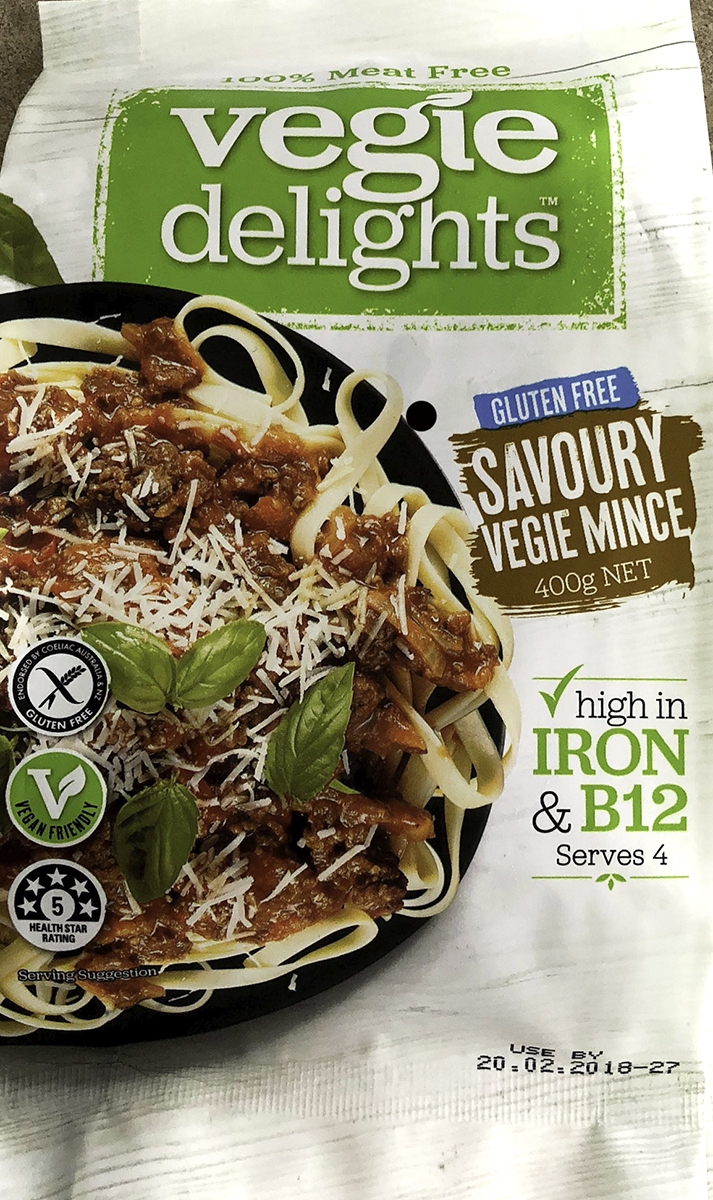 This mince is quite delicious. We use it in our home made pasta sauce, in vegan sheppard's pie, in tacos and burritos and many other dishes as well. It is significantly cheaper than some of the other vegan minces, such as Tofurky mince and Gardein's Mince. The only issue I have with this mince, is that it is not easy to form burger patties or meatballs. The mince just doesn't stay together too well. This is a common theme across most vegan mince's. Please also note that the manufacturer has added a disclaimer to say that this product may contain traces of egg and dairy as it is manufactured in a facility that also processes dairy and egg products. This is a legal disclaimer that is required by law in Australia, although the chances of contamination are quite low.
Ingredients:
Water, Vegetable Protein (23%) (Soy, Colour Caramel), Tomato, Onion, Garlic, Sugar, Salt, Flavour, Spices, Thickener (Xanthan Gum), Sunflower Oil, Minerals (Zinc, Iron), Vitamin (B12), Colour Caramel
vegan
Manufacturer Info:
Life Health Foods. Most are manufactured in Australia, but this mince is manufactured in New Zealand. The company only manufactures vegan products.
Click Here For Click Here For Manufacturer's Website