Vegie Delights Schnitzels
Review posted 05/12/17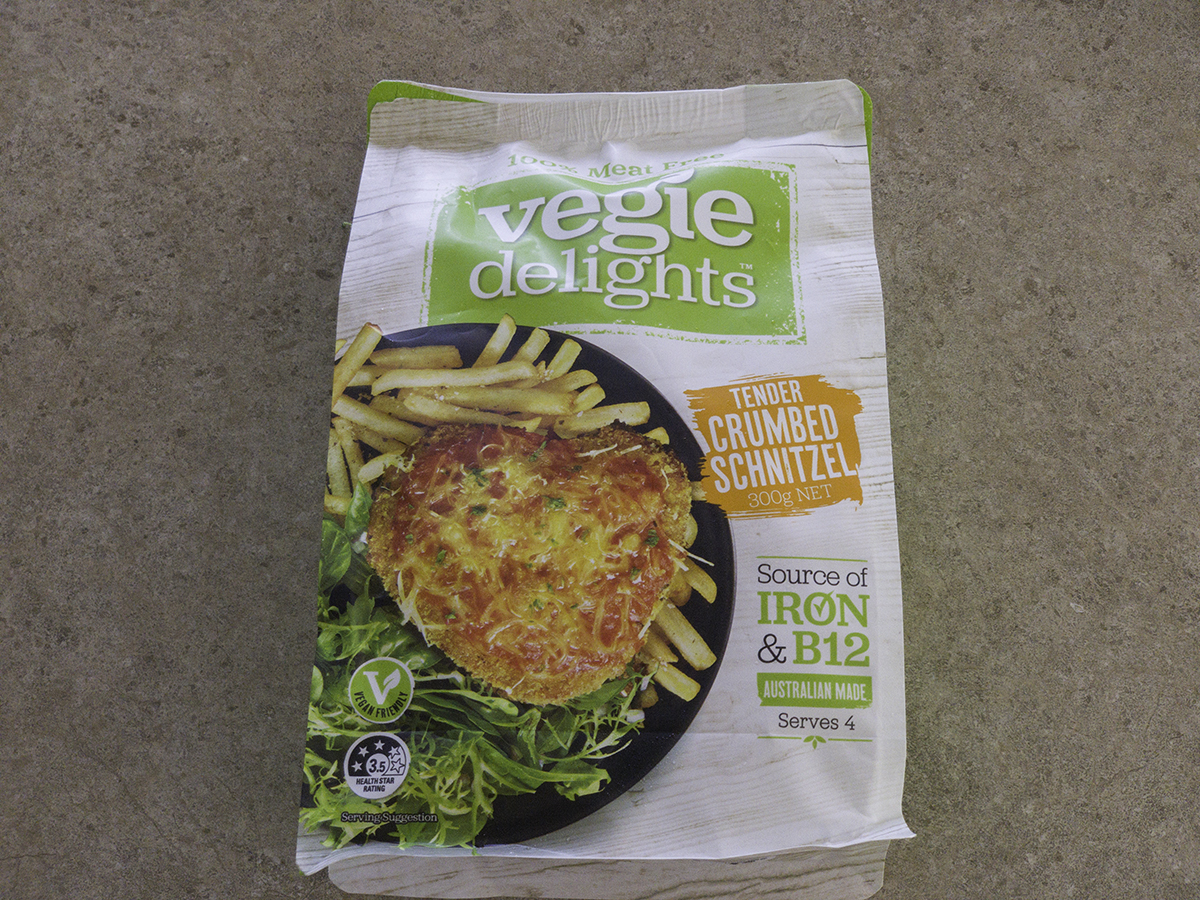 These Schnitzels are ok. The texture is just a bit too stringy for our liking. The taste is not bad. We much prefer the Fry's Schnitzels.
Ingredients:
Water, Vegetable Protein (19%) [Soy (Lecithin), Wheat, Wheat Gluten], Vegetable Oils (Sunflower, Canola), Crumb [Wheat Flour, Sugar, Salt, Yeast, Wheat Gluten, Colours (Curcumin, Paprika Oleoresin), Wheat Fibre, Herb, Spices, Dehydrated Vegetables, Rice Flour], Oats, Flavour, Batter (Wheat, Soy, Guar Gum), Starch (Tapioca, Potato), Wheat Fibre, Citrus Fibre, Citric Acid, Yeast Extract, Minerals (Zinc, Iron), Vitamin (B12)
vegan
Manufacturer Info:
Life Health Foods. Products are manufactured in Australia. The company only manufactures vegan products.
Click Here For Click Here For Manufacturer's Website