Recipe Posted 03/05/18
This recipe is our vegan pancakes. They taste just as good, if not better than non vegan pancakes.
This recipe takes about 12 minutes to prepare and cook.
Serves 2-3 people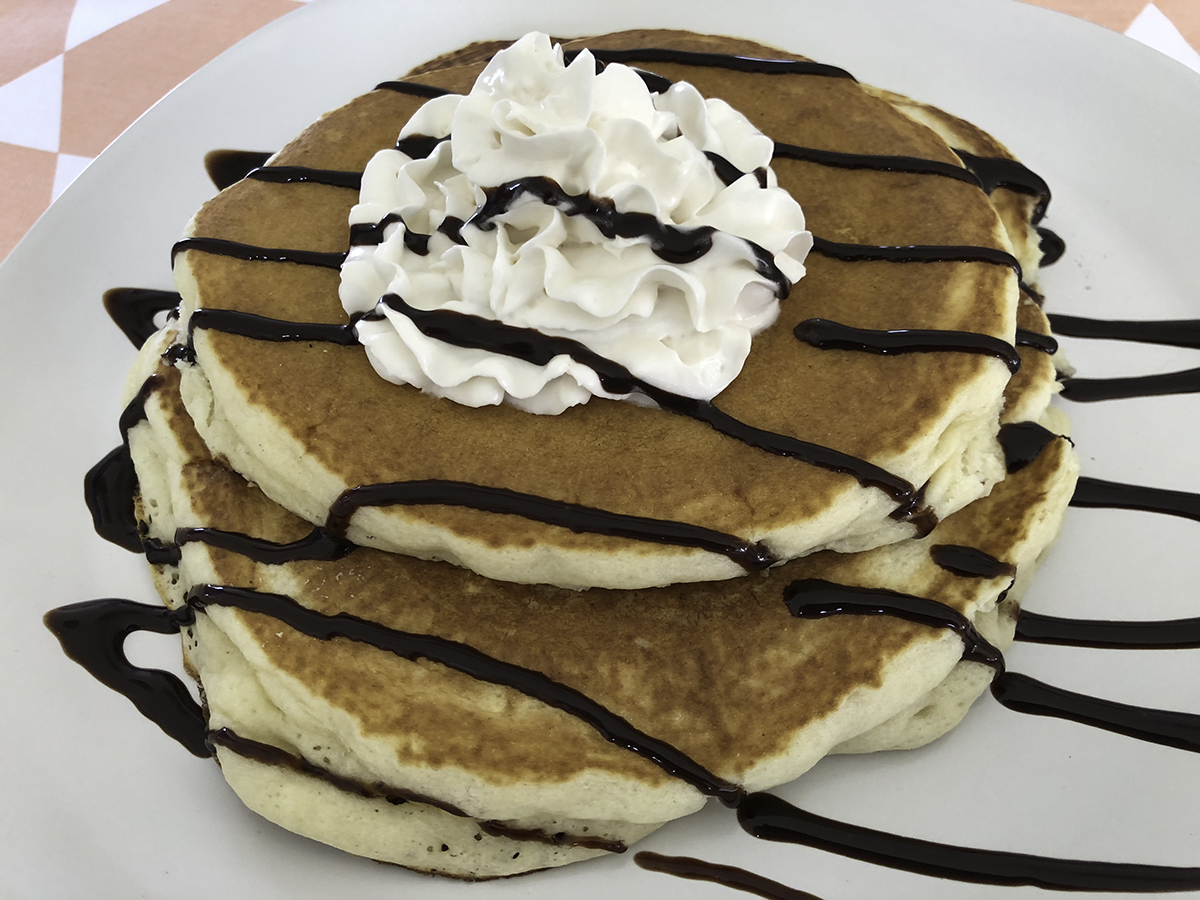 Ingredients
1 cup plain flour
1/4 cup self raising flour
1 tablespoon raw sugar
2 teaspoons baking powder
1 cup soy milk
2 tablespoons rice bran oil (or other non flavoured vegan oil)
1/2 teaspoon vanilla extract
1 pinch of cinnamon
Cooking Instructions
1. Preheat frying pan (or electric skillet) on a medium heat.
2. Add all dry ingredients to a large mixing bowl and mix well.
3. Add all liquid ingredients.
4. Mix well using a whisk until there are no lumps.
5. Pour the batter into the frying pan to any size of your choice
6. When batter starts to bubble, flip pancake.
7. Cook for another 1 minute to 1 minute and 30 seconds.
8. Remove pancake from the frying pan and repeat from step 5 until all batter is cooked.
Add your favourite toppings. Pancakes are now ready to serve. If we are having for breakfast, we normally use pure maple syrup. If we are having for dessert, we use vegan whipped cream and chocolate sauce.