Bolognese Pasta Sauce Recipe
Recipe Posted 03/05/18
A delicious vegan bolognese sauce that you can serve to anyone, vegan or not. To be honest, most people would not be able to tell that it is vegan. It tastes just like a traditional non vegan bolognese sauce.
This recipe takes about 30 minutes to prepare and cook.
Serves 5-6 people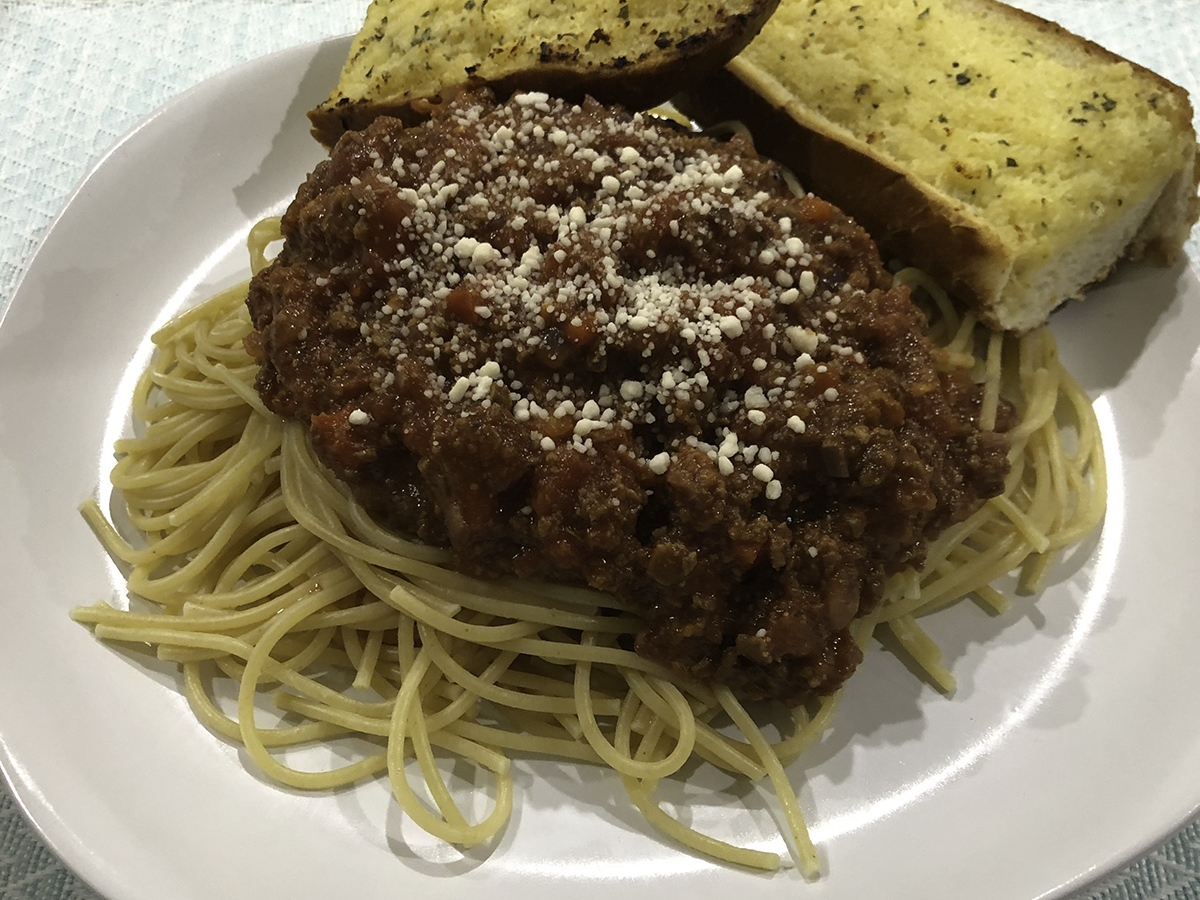 Ingredients
400g vegan beef style mince. We usually use Vegie Delights Savoury Vegie Mince.
3 cans of diced tomatoes (400g cans)
1 small red capsicum, diced
1 large red onion, diced
2 tablespoons of minced garlic
2 Tablespoons of rice bran oil
1 tablesoon of Italian style herbs.
salt and pepper to taste.
* The Vegie Delights Savoury Mince can be substituted with any vegan mince of your choice.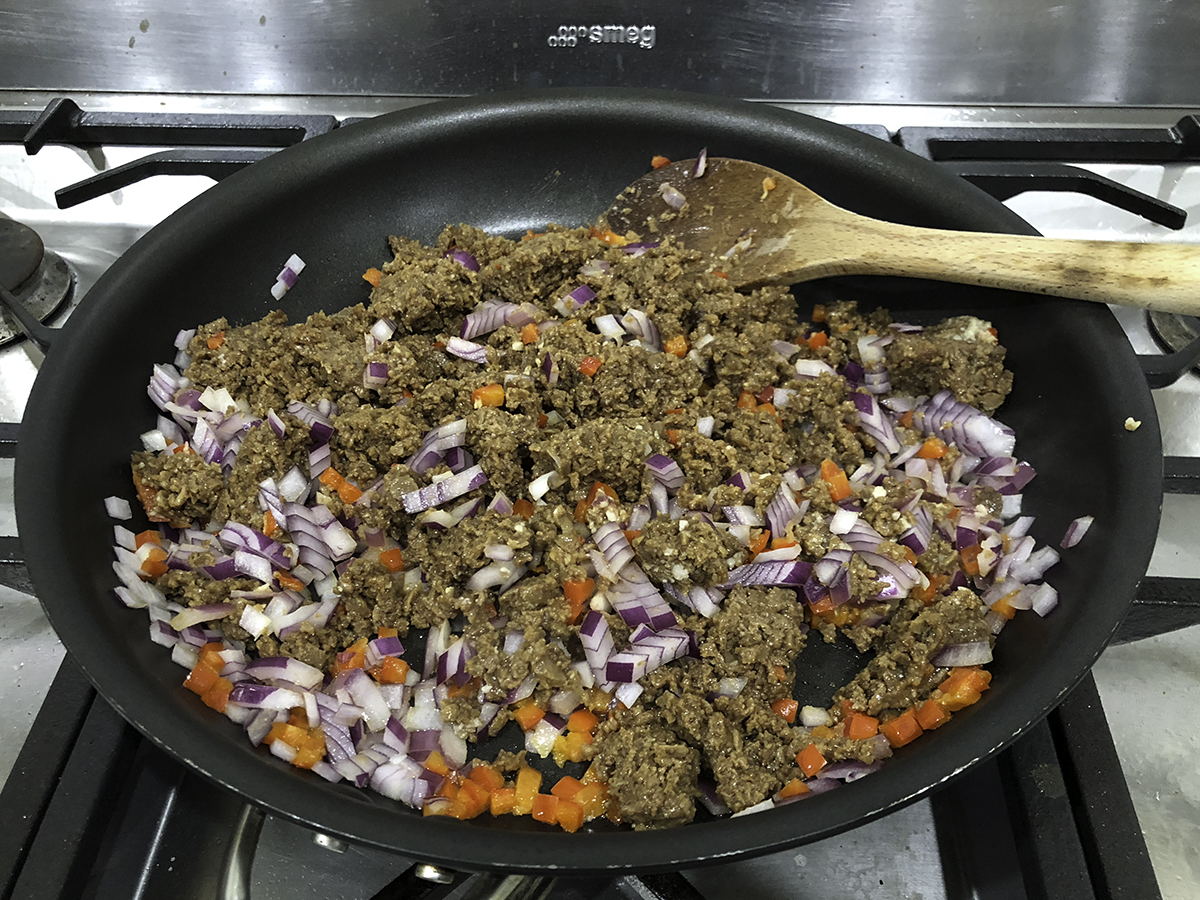 Cooking Instructions
1. Add oil to a medium to large frying pan and put on a medium to high heat.
2. Add vegan mince, capsicum, onion and garlic. Cook until mince is brown.
3. Add all 3 of cans of diced tomato and lower heat to a simmer.
4. add Italian style herbs, salt and pepper.
5. Simmer for 15-20 minutes, stirring occasionally.
6. Sauce is ready to serve over your favourite pasta.