Recipe Posted 21/06/18
Tasty hot dogs with cheddar cheese wrapped in golden puff pastry. This is a simple and easy recipe to make for kids birthday parties or entertaining your friends.
This recipe takes about 45 minutes to prepare and cook.
Makes 12 Cheesy Hot Dog Puffs.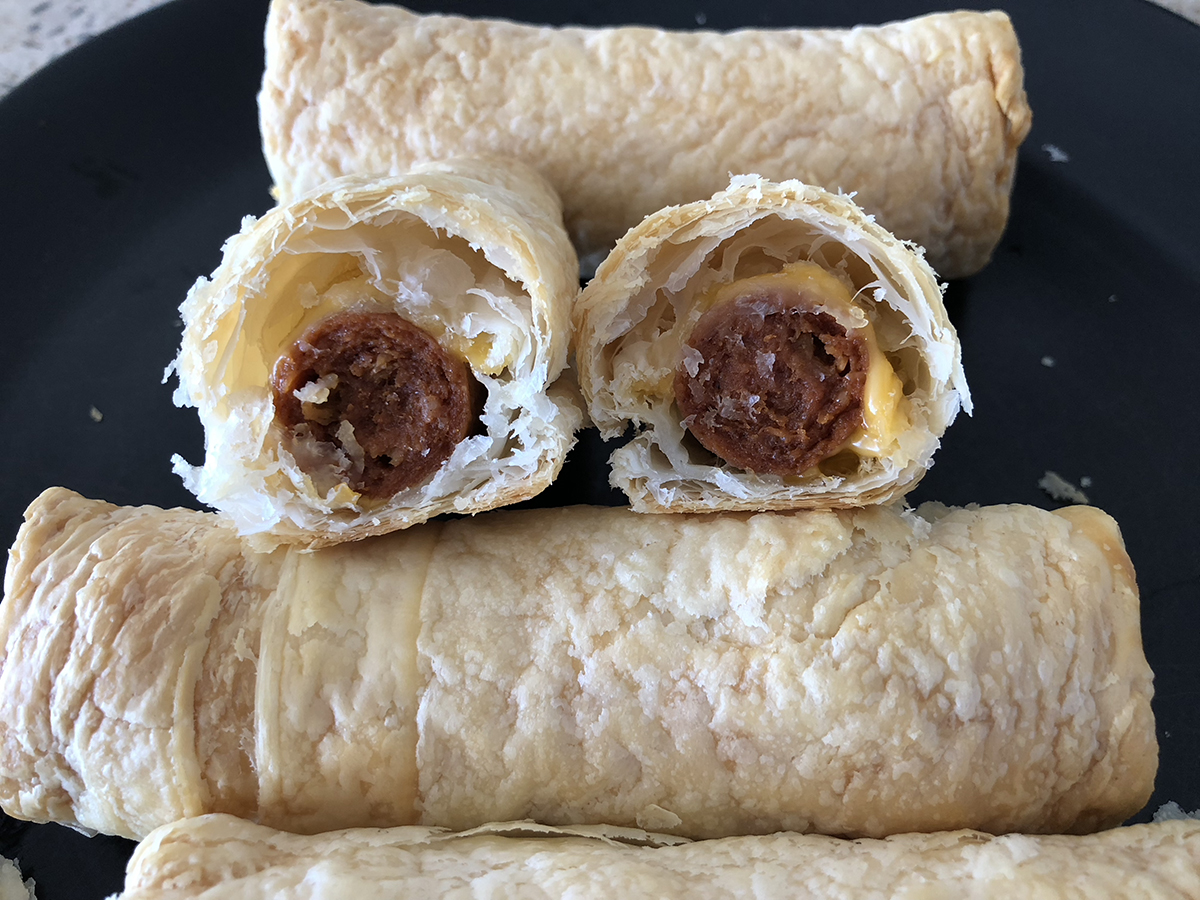 Ingredients
1 packet Vegie Delights Classic Hot Dogs
3 sheets vegan frozen puff pastry, thawed
6 slices of Green Vie Cheddar
1 tablespoon of Nuttelex melted
You can be creative and add onion, tomato or even your favourite sauce into your cheesy hot dog puffs.
* The Vegie Delights Classic Hot Dogs can be substituted for any vegan hot dogs. The Green Vie Cheddar slices can be substituted with any other vegan cheddar cheese and the amount you use is up to you. The Nuttelex can be substituted with any vegan butter.
Instructions
1. Preheat oven to 180 degrees.
2. Cut each sheet of puff pastry into 4 equal parts.
3. Place half a piece of cheddar slice in the middle of each piece of puff pastry.
4. Cut each hot dog in half and add on top of the cheese.
5. Brush the edges of the puff pastry with Nuttelex.
6. Fold over the puff pastry to seal.
7. Brush the tops of the cheesy hot dog puffs with Nuttelex.
8. Place the cheesy hot dog puffs onto a baking tray.
9. Bake in oven for 30 minutes or until golden brown.
Now your Cheesy Hot Dog Puffs are ready to be enjoyed with your favourite dipping sauce.