Recipe Posted 24/04/18
This recipe is our vegan take on classic waffles. They taste just as good, if not better than non vegan waffles.
This recipe takes about 15 minutes to prepare and cook.
Serves 4 people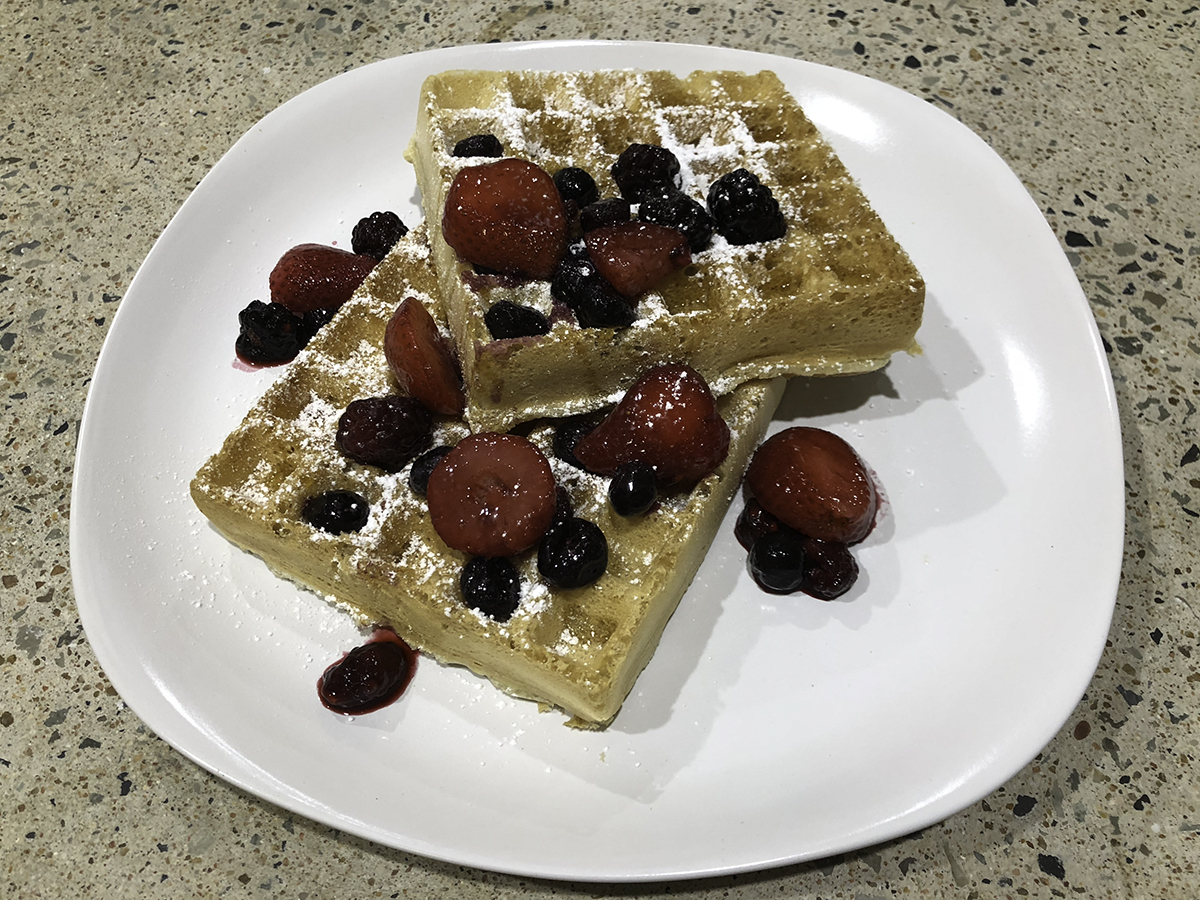 Ingredients
2 1/2 cups plain flour
4 teaspoons baking powder
4 tablespoons sugar
2 1/2 cups water
4 tablespoons rice bran oil (or other non flavoured vegan oil
4 teaspoons vanilla extract
4 strawberries, cut in half (or other fresh fruit)
Cooking Instructions
1. Preheat waffle maker.
2. Add all dry ingredients to a large mixing bowl and mix well.
3. Add all liquid ingredients.
4. Mix well using a whisk until there are no lumps.
5. Pour the batter into the preheated waffle maker.
6. Cook as per your waffle makers instructions. Please note that these vegan waffles will require extra time to cook than standard non vegan waffles.
7. Add strawberries to waffles.
8. Add your favourite topping to waffles. We use pure maple syrup and sometimes we add a dusting of icing sugar as well.
Waffles are now ready to serve.